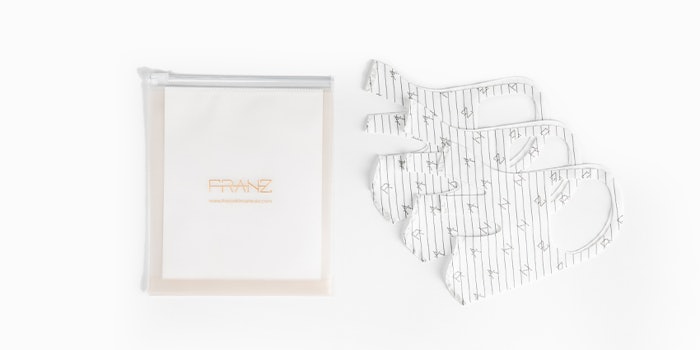 Franz Skincare is launching its Skin Saver Mask Liner, an antimicrobial cooling mask liner that absorbs and releases moisture from the skin leaving it fresh, cool and dry.
Previously: Franz Skincare Introduces Jet Plus Brightening Dual Mask
Worn under a protective face mask, the Franz Skin Saver mask liner is reusable and washable. Encapsulated aloe vera is woven within the fabric to soothe the skin via the patented technlology.
The antimicrobial fabric features the brand's proprietary Tissue X microcurrent technology to deliver soothing, healing ingredients to the skin.
The liner is stored in an antimicrobial copper pouch to kill germs and bacteria.
The Skin Saver Mask Liner is suitable for all skin types.