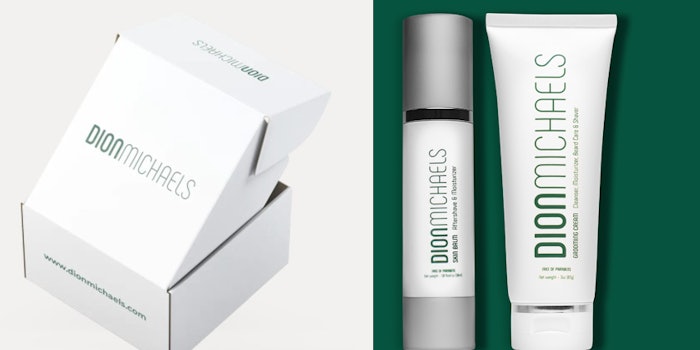 Dion Michaels, founded by Simone Randle and Tammie Sykes, is a skin care line for multiethnic men.
Previously: Cleverman Launches Beard and Hair Coloring Kits
The subscription-based skin care line provides men with a grooming cream and a skin balm.
The grooming cream is a cleanser, a moisturizer and a shaver for both the face and bare heads. The skin balm also works as an additional moisturizer and aftershave that soothes and calms the skin after shaving.
Dion Michaels' custom blended formula is said to support all skin types. 
Randle said, "We feel that the male population in the skin care industry is an underserved market. Men want an effective product and they want a simple regimen."