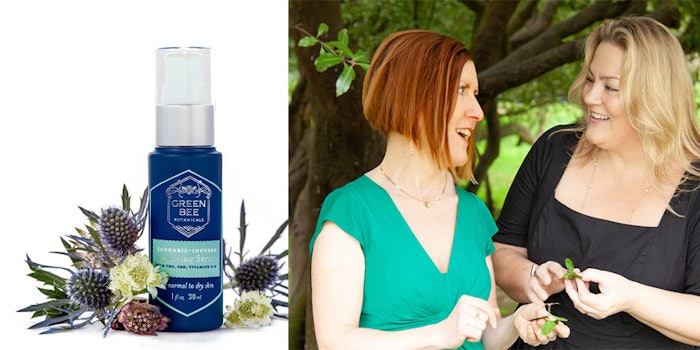 Green Bee Botanicals, a cannabis skin care and wellness company, has been awarded first place at The Emerald Cup for its Renewing Serum in the new cosmetic topicals category.
Related: The Third Annual Evergreen Award Winners
This is Green Bee's second Emerald Cup award, having won silver for its Brightening Eye Cream at the previous Emerald Cup.
Green Bee Botanicals founder and in-house formulator Bridget May said, "Cannabis is packed with antioxidants, vitamins, minerals, and anti-inflammatory properties and most importantly, it binds with our skin's natural endocannabinoid receptors, the secret to why cannabis is such an effective skin care ingredient."