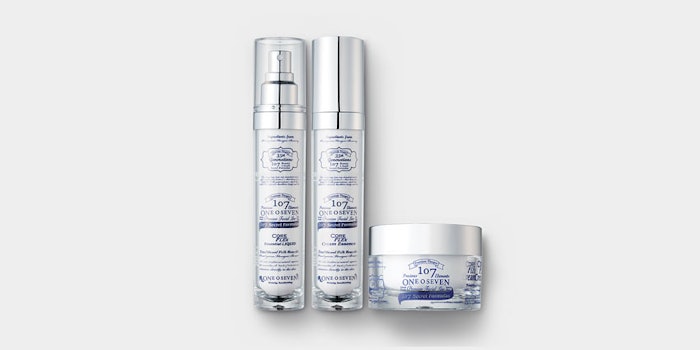 Fermented vinegar, known for its amino acids and anti-aging properties, is being put to use in Oneoseven's Corflex collection. 

The vinegar, which has been fermented for seven years, comes from the Hanega vinegar factory, one of Korea's largest. According to Oneoseven's founder, Seyong Shin, his mother (who runs Hanega) and the other women at the brewery "retained youthful looking hands well into their old age. When they discovered the amino acids in fermented rice vinegar were the reason, Oneoseven was born."
The collection includes the Essential Liquid ($64), Cream Essence ($73), Hydro Rich Cream containing moroheiya leaf ($48) and the Snow Mask formulated with snail mucin and pearl extract ($24 for 8).