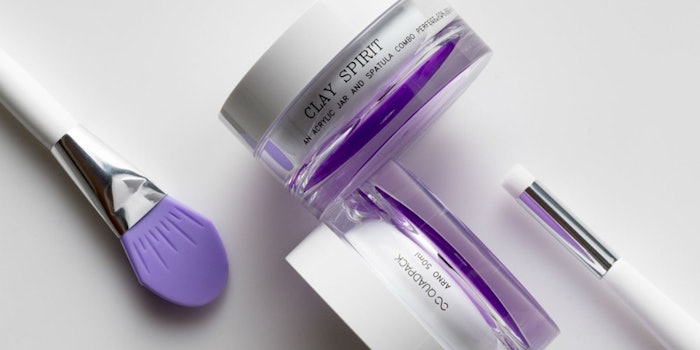 Clay masks make a great addition to skin care routines. They also make for a messy cleanup. That's where Quadpack's Clay Mask Applicator steps in. 
The dual-sided applicator is meant to provide a "clean and easy way to put on mud, clay and other natural face masks," according to Quadpack.
The Details
The Clay Mask Applicator features a wide fan-shaped spatula at one end of the applicator that applies the product onto the skin. On the other end of the applicator, a small brush made of nylon bristles can be used to apply the product to the areas around the nose and eyes.

The applicator can be customized to match specific branding, including the color of the spatula, wooden handle, brush, aluminum ferrule and nylon hair. The handle can also be printed. 
The applicator can be paired with Quadpack's Arno Jar, to create a skin care kit for premium skin care brands.