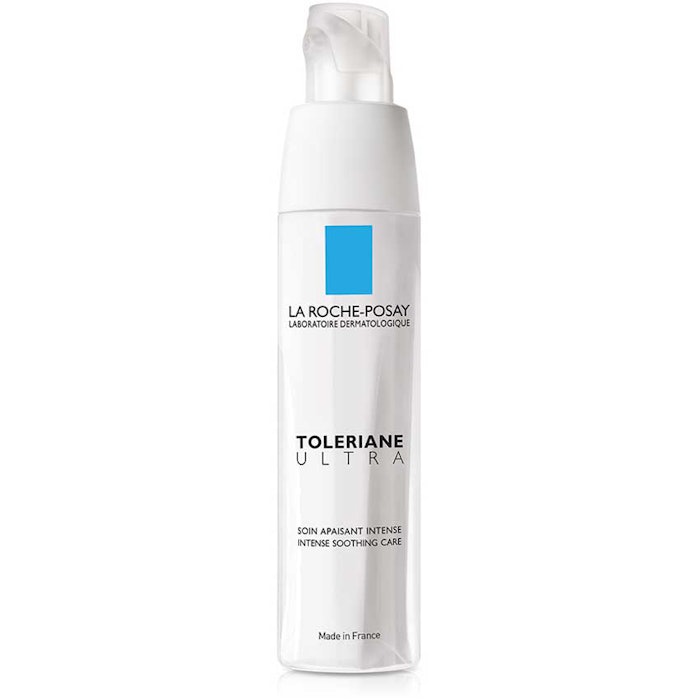 La Roche-Posay has announced the launch of three products meant to assuage sensitive skin and skin allergy struggles.
The new products are formulated without ingredients that may cause skin reactions and irritations, including fragrance, parabens, certain preservatives and drying alcohol. According to La Roche-Posay, the products contain thermal spring water, neurosensine and antioxidants meant to strengthen the skin barrier while hydrating, comforting, and refreshing skin. 

Products include:
La Roche-Posay Toleriane Ultra Eye Cream for Sensitive Skin: A gel-cream created to restore the skin barrier around the eye and eyelid.

La Roche-Posay Toleriane Ultra Night Face Moisturizer: A moisturizer meant to hydrate and restore the skin's natural protective barrier while skin recovers at night.

La Roche-Posay Toleriane Ultra Intense Soothing Care Moisturizer: Created for very sensitive skin, the moisturizer is meant to soothe and comfort skin.

All three products are contained in airtight packaging to ensure no outside contaminants come in contact with the product. The packaging includes an airless pump, anti-contamination valves and a tri-layer retractable pouch.