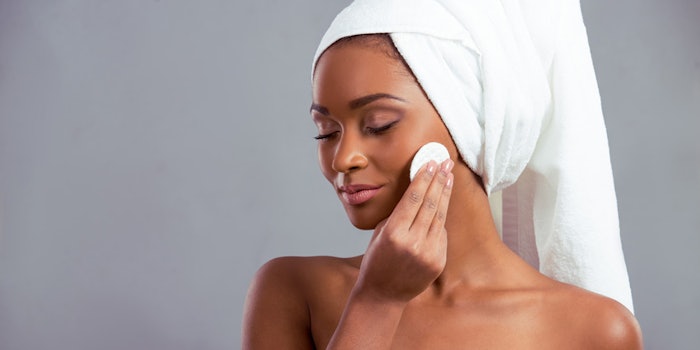 As makeup sales continue to fall, U.S. prestige hair and skin care sales experienced strong growth during Q2 2019. 
According to Larissa Jensen, beauty industry analyst, The NPD Group, "Total beauty performance in the second quarter was positive across most categories, with hair and skincare posting the strongest gains. Fragrance, while positive, slowed its growth from earlier this year. Makeup was the only outlier, continuing to post declines that began during the first quarter of 2019."
Jensen added, "With this continued decline in makeup, and softening performance in fragrance, it is becoming increasingly important to identify trends leading to areas of growth in the beauty industry." 
Makeup
Jensen stated that consumers' preference for a natural look continues to impact sales. Areas of growth in the market tend to be related to the extra steps and finishing touches versus the core makeup categories. 
Tinted moisturizers, lip gloss, concealer and eyebrow makeup all experienced positive performance during Q2 2019.
Primers and setting sprays served as growth drivers in the makeup category, achieving 78% and 6% growth over Q2 2018, respectively. 
False eyelashes grew by 18%.
Skin Care
While the skin care category itself saw growth, facial masks experienced a decline. Jensen explained, "Consumer interest in masks may be waning due to the number of skin care brands delivering advanced technology in core products and a potential desire to simplify their routines."
The skin care category grew by 7%. 
The fastest-growing segment in skin care was targeted segments; brighteners, acne treatments and exfoliators all grew more than 15%. 
Fragrance
A standout in the fragrance category was the introduction of men's parfum concentrations. Jensen stated that men want stronger and longer-lasting scents, and they are willing to pay a premium for them, driving growth for men's fragrances. 
Stronger concentrations are driving overall fragrance performance, with continued gains in eau de parfums (more than 8%) and perfumes (more than 31%). 

Designer and artisanal fragrances continue to experience dollar growth; however, the allure of and interest in artisanal are increasing (more than 12%) while interest in designer fragrances is softer (more than 2%).
Hair
Jensen said, "It appears that consumers are more interested in the overall care and health of their hair versus spending on style aids." Prestige hair care experienced double-digit growth driven by specialized treatment and color products.
Prestige hair care products such as bond-builders and leave-in treatments are up more than 41% year-over-year.  
Jensen concluded, "We anticipate the second half of 2019 to experience growth across most categories, yet the makeup category will likely continue to struggle through the end of the year. As category performances ebb and flow, brands should consider that reacting to changes quickly will make their path to success easier."