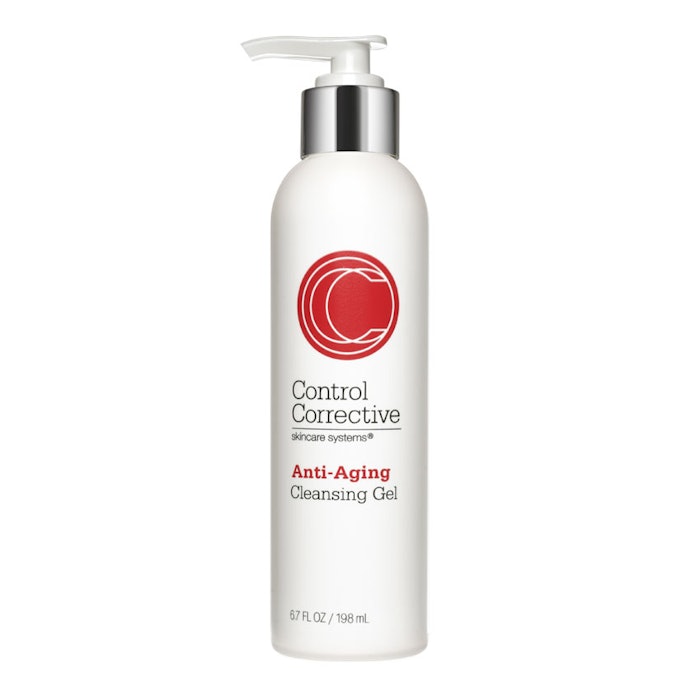 What it is: Control Corrective Skincare Systems' Anti-Aging Cleansing Gel
Claims: Formulated to clear impurities, this gel helps dull skin disappear and uncover brighter, smoother and softer skin. The removal of the dead surface skin cells revitalizes the problem areas and brings out a more radiant and toned look. The soothing formula will hydrate sensitive areas to create a toned look with the help of chamomile, calendula flower and witch hazel extracts.
Ingredient Highlights: Antioxidant, anti-inflammatory, antiseptic, paraben-free, synthetic dye-free, petrochemical-free, phthalate-free and triclosan-free.