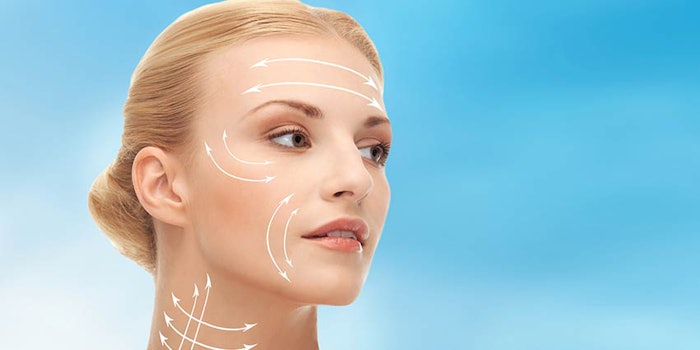 L'Oreal S.A. alone accounts for 28% of the cosmeceutical market, according to Transparency Marketing Research (TMR). L'Oreal, Allergan and Valeant Pharmaceuticals Inc. combined account for 56% of the market. Despite the consolidation, there are significant opportunities for new skin care players to make a mark in this segment.
Growth Drivers
Driven by an aging population and the rise of dermatologist-led brands, the cosmeceutical market will reward brands that offer differentiated and multiple benefits. Meanwhile, pollution exposure could create new problems for consumers, thereby creating demand for new products.
Skin care is the top cosmeceutical market, according to TMR, with growth ahead for geriatric-focused solutions.
Market Value and Expansion
The global physician-dispensed cosmeceuticals market was worth $11.2 billion in 2015 and will increase to $27.6 billion by 2024, representing a CAGR of 10.6%.
North America, the top cosmeceutical market, was valued at $4.7 billion last year, TMR found, and could reach $10.52 billion by the end of 2024, representing a CAGR of 9.6%. It is Asia Pacific, however, that is forecast to expand the fastest, representing a CAGR of 12.3%.
Headwinds to Growth
Low consumer awareness in developing markets and worries over side effects could limit growth, however, the analysis found.
"Since the products offered in the market are highly sensitive to prevailing economic trends, financial downturns are also expected to have a negative impact on their sale," TMR noted. "Nevertheless, the rising demand for branded cosmeceuticals due to their safety and efficacy is expected to boost opportunities for the market in the near future.