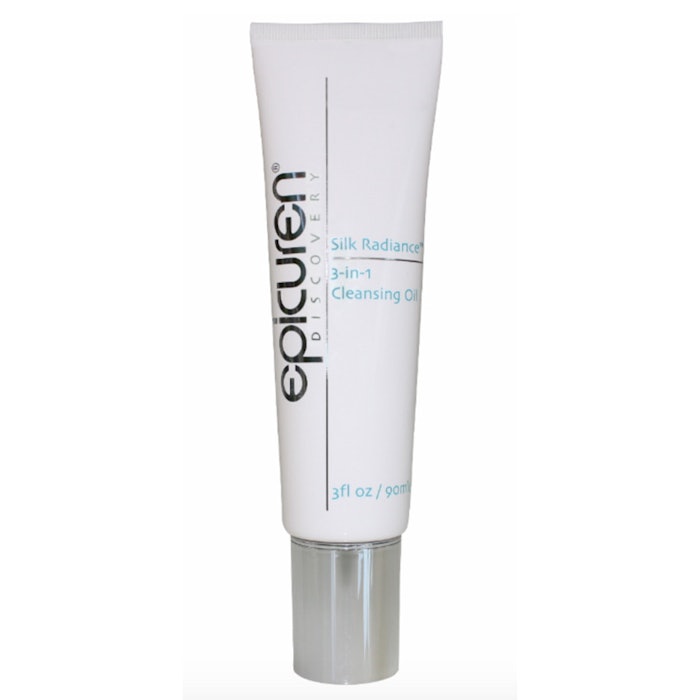 What it is: Epicuren's Silk Radiance 3-in-1 Cleansing Oil
Claims: This deep pore cleanser awakens skin's suppleness and dissolves dirt and removes impurities. The 3-part action cleanser starts out as a gel, then smoothes over the skin as an oil consistency and finally, using damp fingertips, it activates as a milky cleanser. The skin is infused with hydration and essential oils help replenish the skin's lipid barrier. A blend of oils restores the skin's barrier and assists in reducing inflammation, which can occur from dry, irritated skin. This cleanser can be used as a pre-treatment cleanser or alone to restore hydration without irritation.
Ingredient highlights: A blend of essential oils, grape seed oil, apricot oil, jojoba seed oil and nutrient-rich.