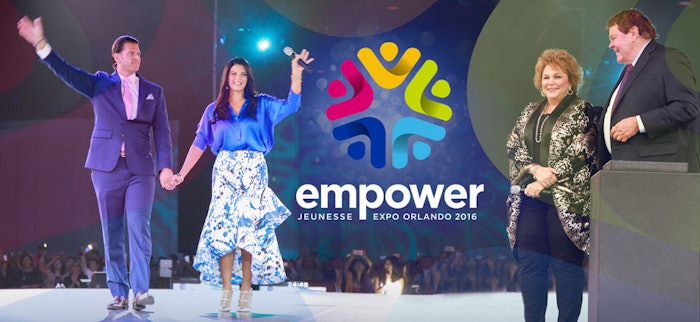 The Jeunesse Expo Empower 2016 World Conference took place on October 8-10. The event brought together 18,000 people from over 100 countries.
The conference saw the launch of M1ND, a dietary supplement containing CERA-Q and a blend of L-theanine, GABA and N-acetyl L-tyrosine.
During the conference attendees were able to hear and learn about different marketing and training tools while also listening to speakers who discussed personal development, business training and best practices in the industry.
"To see thousands of our Jeunesse family come together with energy, passion and commitment here in our hometown was incredible," said Scott Lewis, chief visionary officer of the company. "I believe everyone left this event truly empowered and inspired to get out there and change more lives as we pave the way to finishing 2016 in record fashion."