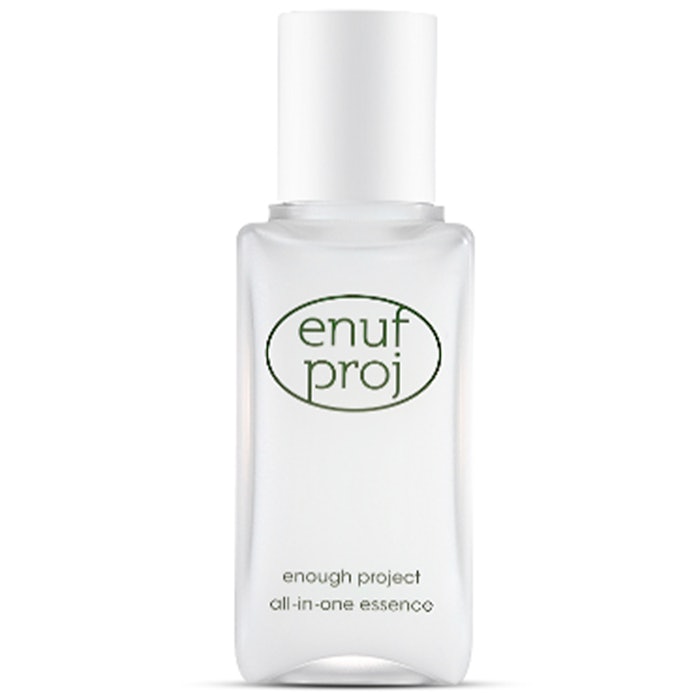 Enough Project, a gender neutral brand launched by Amorepacific, is debuting its vegan-friendly All-In-One Essence on Amazon for $20.99. 
Related: Khloé Kardashian Partners With Ipsy
The essence, suitable for all skin types, is said to prevent signs of aging and brighten the skin and is created without use of unnecessary preservatives and synthetic colorants.
The essence contains highlighted ingredients such as:
Beta-hyaluronic acid, which is 1.5 times more effective than common hyaluronic acid, offers a three-phased moisturizing effect and vegetable protein to provide energy that the skin needs.
Peptides extracted from seeds of white lupine to provide essential nourishment for the skin while energizing and firming.
Bakuchiol, a natural alternative to retinol found in the leaves and seeds of the babchi plant, is a great antioxidant for the skin and can be worn in the daytime.