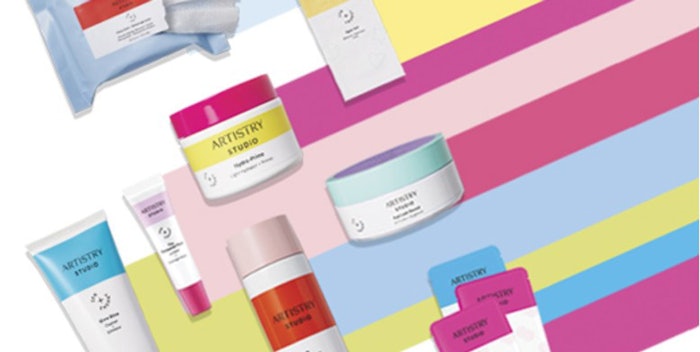 Artistry Studio has launched its Artistry Studio Skin collection of nine products that are said to be powered by Zen+Energy ingredients.
Previously: 3 Emerging Trends in the Post-COVID World of Skin Care
According to the brand, the collection is for those looking for "fun, on-trend, multi-benefit products." 
Products in the collection include:
Makeup remover cleanser wipes
Cleanser + exfoliate
Primer
Anti-acne toner
Blemish dots
Sheet masks
Lip balm overnight mask
Eye de-puffer + brightener
CBD facial oil
Kelli Templeton, chief marketing officer, Amway North America, said: "What I love most about Artistry Studio Skin is that it's a line that can adapt to your pace and glows with you, wherever you are. Empowering women to enhance their natural beauty, rather than concealing it is something we're incredibly proud of, and knowing that the combination of Zen + Energy botanicals is giving them the confidence to tackle their day with ease and effervescence, like a true glow-getter, is a bonus."