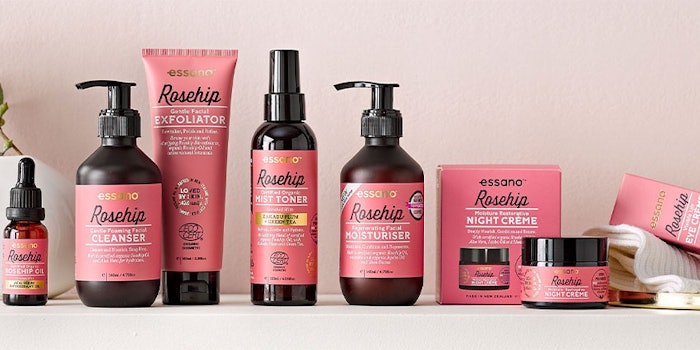 Essano, a New Zealand natural skin care brand, has announced the launch of its rosehip seed oil collection to the United States. 
Related: Body Moisture Trio by Flamingo
The brand debuted a 13 piece collection including products like the nourishing facial moisturizer and a collagen boost range. 
Products in the collection include ingredients such as jojoba oil, aloe vera and shea butter as well as certified organic rosehip seed oil. The range of products is said to help combat stretch marks and uneven skin tone while boosting moisture and improving the look of fine lines. 
Anthony Gadsdon, co-founder said, "...We're thrilled U.S. consumers will now have an opportunity to experience all of the benefits of organic rosehip seed oil. Empowering consumers to enhance their natural beauty, rather than concealing it is something we take great pride in, and one of the many reasons Essano has such a loyal following amongst skincare beginners and experts alike."