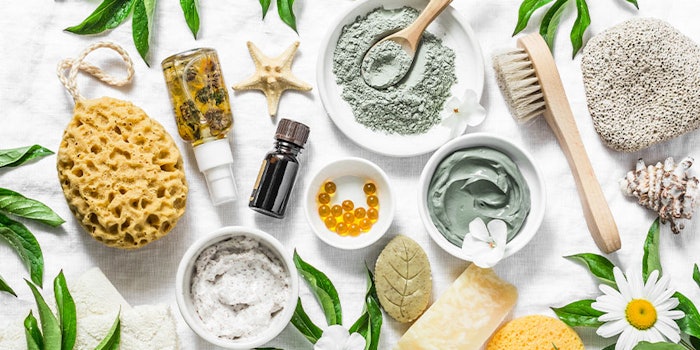 Consumers are showing an increased interest in a variety of skin and body care products. From face washes to body exfoliators and even unique soaps, Spate, which analyzed more than 10 billion beauty data signals, has announced the three fastest-growing beauty trends at the moment.
Related: Holiday Beauty Trends for 2020
Oil-Based Cleansers
Oil-based cleansers are seeing a strong growth in interest with an average of 7,100 searches in the United States every month, an increase of 30.7% since 2019. This trend began during lockdown (in May) and continues to show strong potential in growth.
Searches for "cleansing balms" are also continuing to grow strong, and demonstrate that this type of product is here to stay.
Exfoliating Gloves
Another skin care product consumers have been searching is exfoliating gloves, which has reached 13,100 searches in the United States monthly with interests increasing 25.6% compared to last year. 
This trend is expected to grow an additional 8.7% in the next 12 months.
Goat Milk Soap
Due to COVID, soaps overall have had a huge spike in interest, although recently goat milk soap has seen 38,300 searches in the United States every month, as consumers have turned to goat milk for eczema, acne and skin lightening. This has increased 19% from last year.
Goat milk soap normally spikes during the holidays, so expect an increase in December.
Currently, Beekman 1802 is owning this trend, although it is mainly a DIY trend.