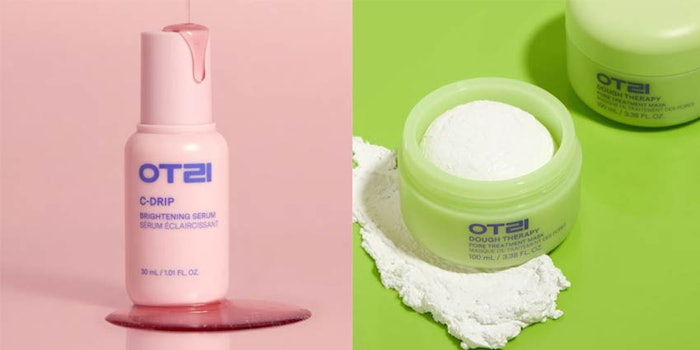 MBX (formerly Memebox), home of K-beauty brands such as Pony Effect, Kaja, I'm Meme and Nooni, has partnered with Sephora on a new U.S. vegan skin care brand, Otzi, launching Dec. 16, 2020.
The so-called "Rebellious Skin Care" features the:
Crystal Makeup Cleanser
Multi-Acid Resurfacing Serum
C-Drip Brightening Serum
Hydro Crystal Gel Moisturizer
Dough Therapy Pore Treatment Mask
Key ingredients include date seed extract, ginseng berry and mulberry extract.
The brand also operates a dedicated number for texting with consumers.
Sephora and MBX previously partnered in 2018 on the Kaja color cosmetics brand.