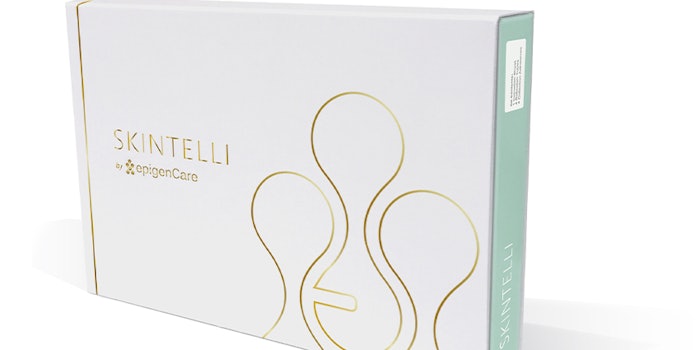 EpigenCare Inc., a biotechnology company specializing in consumer epigenetics, launched a new Standard tier of its Skintelli personalized skin care test.
Related: EpigenCare Beta Launches Skin Care Test
The product, which is a direct-to-consumer DNA test, looks at the current quality of an individual's skin through epigenetic mechanisms such as DNA methylation.
There are now three options now offered: Basic, Standard and Advanced, with the latter of course being the most comprehensive version of the test.
The new Standard tier is offered at a $99 price point, compared to the original version, which was priced at $399.
The test uses a methylation-specific PCR method that puts particular weight on skin aging in its algorithm, from which other quality factors can be derived in a cost-effective manner. 
The Advanced version uses sequencing to determine the activity levels of one's genes, while the Basic option offers a free questionnaire-based product that correlates users' answers to its lab data via artificial intelligence. 
EpigenCare will also be releasing an iOS app in early 2021. 
William Lee, EpigenCare's CEO, said, "We have long recognized that a hurdle to consumers was price. With the innovative development of a $99 solution, we are now more in line with the general DNA testing segment while offering significantly more value by assessing current epigenetic factors as opposed to static genetic predispositions. Combined with accelerated turnaround time, we expect user adoption to rapidly increase in 2021."