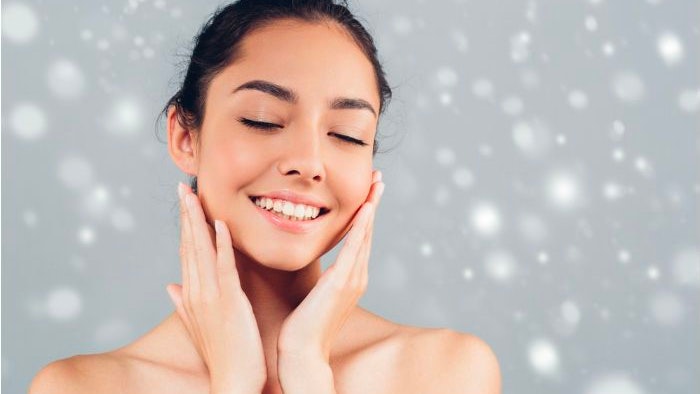 According to No7, there is a 400% increase in the demand for blue light skin care. To address this and other winter skin care issues, the brand has developed a routine including its Protect & Perfect Intense Advanced Cleansing Water, Day Cream SPF 30 and No7 Radiance+ 15% Vitamin C Serum.
Other key advice from the brand:
Survey: Dry Skin in the Winter is Among the Biggest Woes for Americans
Avoid Harsh Cleansers
Use gentle cleansers that won't strip the skin of its natural oils. Similarly, use a gentle toner to protect the skin's lipid barrier.
Use a Thick Moisturizer for Winter Skin
Apply a thick, rich moisturizer for intense hydration. Maintaining a good night skin care routine is also important for avoiding dry skin in winter. 
Gently Exfoliate Your Skin
Exfoliating is an essential step in your skin care routine to allow moisturizers and serums to be more easily absorbed.
Have a Healthy Diet
It is always important to complement your winter skincare regime with a nutrient-rich diet.
Use SPF
Apply SPF every day, even at home. UV rays can damage skin year-round.
Add Antioxidants to Winter Skin Care Routine
Blue light has been shown to trigger oxidative stress in the skin. To counteract this, it is important to replenish your skincare with antioxidants, such as vitamin C, ferulic acid and phloretin.