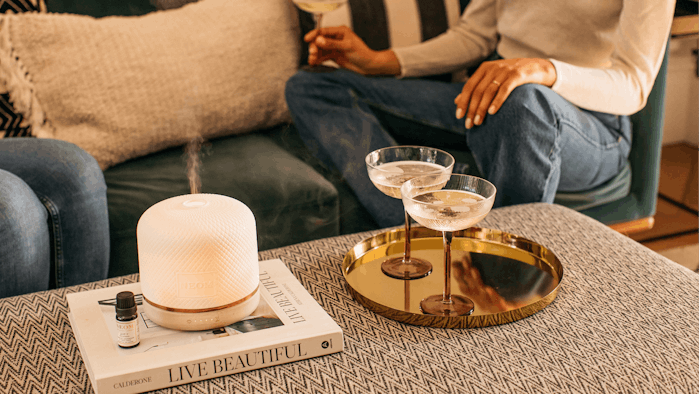 Neom's total group revenue increased 35% over the December holiday period, according to the company. Its direct-to-consumer revenue in 2021 was £6.9m ($9.3 million).
Related: Coty Q1 2022 Results
Neom had a 217% increase in e-commerce revenue in the United States during the holiday season. Its U.K. e-commerce revenue also experienced double-digit growth.
Neom's UK and Ireland hub stores increased sales by 65%. The brand generated sales through digital and retail wholesale partnerships with department stores like John Lewis and Selfridges and e-commerce partnerships like LookFantastic and Feelunique.
Neom's Overnight Face Cream and Wellbeing Pod Luxe scent diffuser were its most popular items during December.
Oliver Mennell, Neom co-founder and CEO, said, "Our very strong Christmas trading performance, delivered against impressive prior-year growth comparatives, illustrates the strength of our brand and quality of our offer, our growing customer base and increasing consumer demand for wellbeing products.
Mennell continued, "We remain focused on deepening our market share in the U.K. while also broadening our reach in new international markets such as the US and Asia. Underpinned by the strength of our leading digital-first business in a rapidly growing sector, we look to 2022 and beyond with great excitement and confidence."