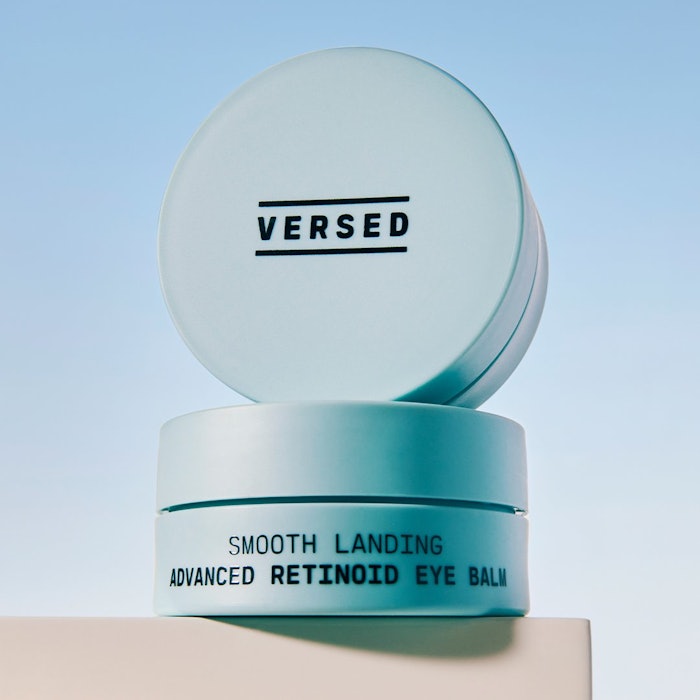 Versed Facebook
Mass beauty continues to expand and diversify, with Target aggressively adding new indie beauty brands and products. Now, as of February 26, 2022, Versed has landed in more than 3,000 Walmart stores. (Products initially launched on Walmart.com on February 1, 2022.)
"Democratization is at the core of Versed," says Melanie Bender, president of Versed. "While as an industry we've made strides toward accessibility, there's still much work to be done to give everyone access to products that are proven safe and effective. Together with Walmart, we share the commitment to raising the bar while breaking down barriers, and we're thrilled to be partnering to put results-driven, clean skin care into the hands of millions more people."
Free briefing: e.l.f. Beauty, CVS and Skin Proud on Mass Beauty's Rise
Bender adds, "As the first and only mass beauty brand to be community co-created, we listen to a panel of over 85,000 active participants to help us see what's missing from skin care. Part of catering to this next generation of consumers includes understanding their desire to discover and engage with brands within the retailers they know and trust. Millennials exist in an omnichannel world, and our unique strategy bridges digitally-native marketing with best-in-class retail partnerships to position our brand to be everywhere our consumer is."
What makes Versed the right fit for Walmart shoppers? 
Paula Ryan, senior merchandising director, beauty, Walmart U.S., says, "Walmart Beauty is focused on offering innovative, high-quality on-trend products, the same characteristics that are at the core of the Versed brand. We're thrilled to be able to make the Versed product more accessible to the 90% of Americans that live within 10 miles of a Walmart store and shop with us weekly."
Ryan adds, "Our customers are constantly on the lookout for new beauty trends and products to try—especially on social media. Indie brands are able to innovate at the speed of these trends which is why we continue to bring on more independent brands than ever before." 
Versed's hero products, the Dew Point Moisturizing Gel-Cream (which reportedly sells one unit every two minutes) and the influencer favorite Press Restart Gentle Retinol Serum, are among the products coming to the retailer.
Other products include the Auto-Save Advanced Restoring Serum, Day Dissolve Cleansing Balm, Gentle Cycle Milky Cleanser, Just Breathe Clarifying Serum, Recovery Mode Advanced Night Cream, Skin Soak Rich Moisture Cream, Stroke of Brilliance Brightening Serum, Wash It Out Gel Cleanser and the 4oz Weekend Glow Daily Brightening Solution. 
All SKUs retail for less than $25. 
The brand boasts that 75% of its users are millennial or younger and has achieved Climate Neutral certification and net-zero greenhouse gas emissions since launch, while reaching 50% post-consumer-recycled content across its packaging. It is alos Leaping Bunny certified cruelty-free.
It also led more than 250 brand partners in climate action through CodeRed4Climate.