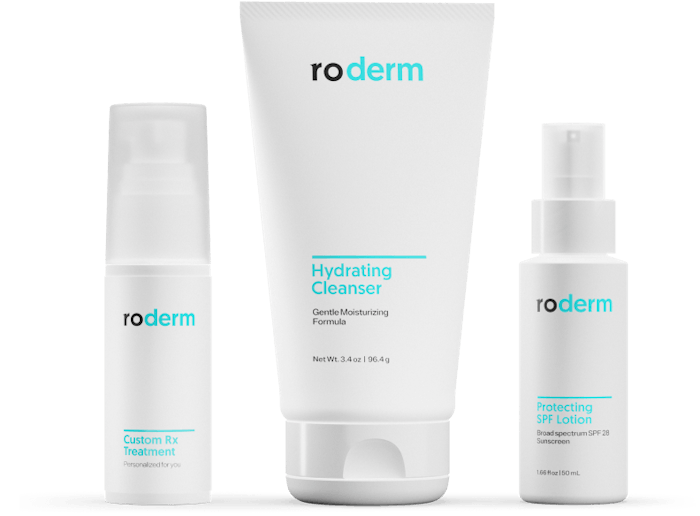 Ro Derm is launching a teledermatology service that connects consumers with a U.S.-licensed healthcare professional to provide a consultation and prescription treatment that is customized to fit the consumer's needs.
Related: Lush Launches Self-preserving Moisturizers and Cleanser
Ro designed the Custom Rx Treatment formulations and selected a cleanser and SPF to complement them. The formulations may contain the following, based on consumer need: tretinoin, azelaic acid, niacinamide, vitamin E acetate, magnesium ascorbyl phosphate, tranexamic acid, ceramides and hyaluronic acid. Custom Rx Treatment is tailored to target a wide range of skin concerns.
Depending on the specific treatment, the provider may recommend avoiding other skin care products that have salicylic acid, glycolic acid or benzoyl peroxide during the beginning weeks of treatment.
Providers will follow up on progress and adjust treatment as needed to optimize results.
The service involves a monthly subscription of either $29/month for the Custom Rx Treatment or $41/month for the Custom Rx System that includes the customized treatment, cleanser and SPF.
More information is available on Ro Derm's website.