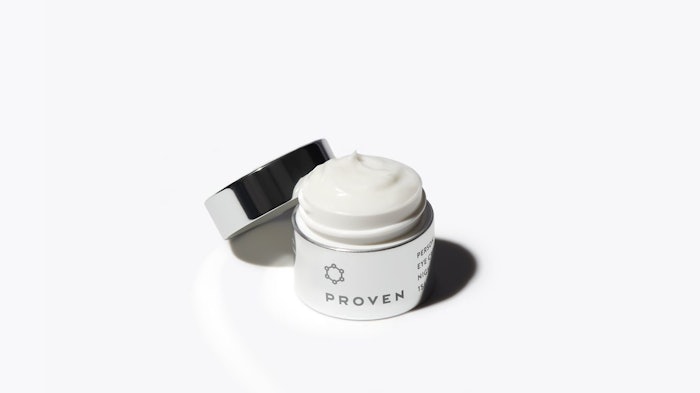 Proven is expanding its personalized skin care to the European Union and the United Kingdom. The move follows its launch in Canada in July 2021.
The brand collected environmental data about the region to support the expansion of personalized offerings. It also "executed a major tech build to incorporate [the data] into Proven's existing AI," per the company.
Proven also recently unveiled its first new product since 2019, the Eye Cream Duo, and was granted a patent on its use of personalization in skin care. The brand has now launched a total of five products: the Personalized Cleaner, Personalized Day Moisturizer, Personalized Night Cream, Personalized Day Eye Cream and Personalized Night Eye Cream.
It also reached more than $30 million in revenue in three years.
"I am incredibly proud to bring Proven's personalized, data and AI-backed products to the people of the European Union and the United Kingdom," said the brand's co-founder and CEO, Ming S. Zhao. "Too many consumers still rely on one-size-fits-all skin care products that do not take into account their unique concerns and needs. Proven provides personalized, adaptive, effective skincare solutions that take into account a person's skin, life, and environment. The entire Proven team is thrilled to enter these new markets and provide people with skincare solutions as unique as they are."