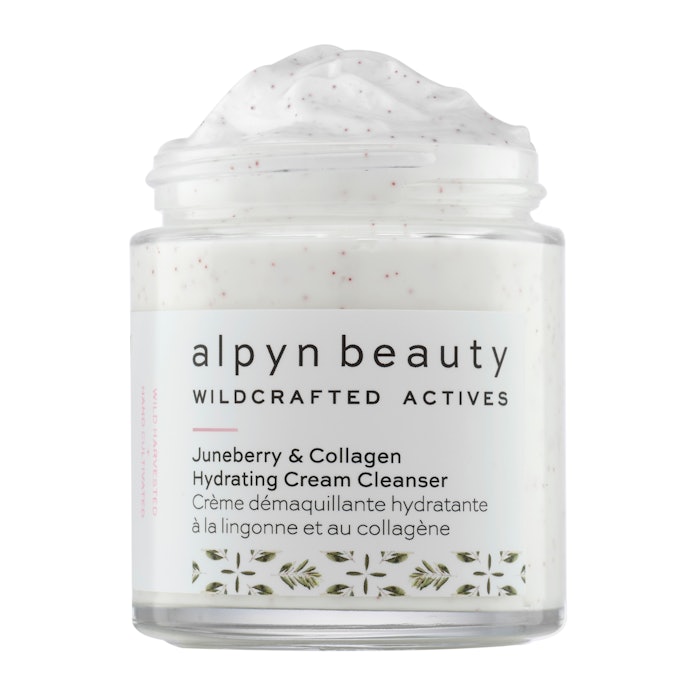 Alpyn Beauty is preparing to unveil its Juneberry & Collagen Hydrating Cream Cleanser, the latest product in its line of sustainably harvested formulas, on Sept. 13.
The cold cream cleanser features wild juneberry, a wildcrafted and hand-cultivated alpine botanical straight from the mountains of Jackson Hole, Wyoming. It is rich in vitamins A, B, C and E that are designed to replenish the skin's vitamin balance and provide anti-aging benefits.
The formulation also includes vegetable collagen. Sized to penetrate the skin, the collagen helps to plump, hydrate and soften the skin.
In addition, spherical jojoba beads gently loosen dull, dry skin to allow the product to clean the skin.
When using the cleanser, the user will experience a brief cooling sensation, followed by a deep cleanse that gently exfoliates and removes dirt, oil and debris. It leaves skin feeling touchably soft and smooth, according to Alpyn Beauty.
The Juneberry & Collagen Hydrating Cream Cleanser will launch at alpynbeauty.com on Sept. 13.
The product will be available at sephora.com on Oct. 11 and at Sephora stores on Oct. 19.
It will be available at Credo on Oct. 18.