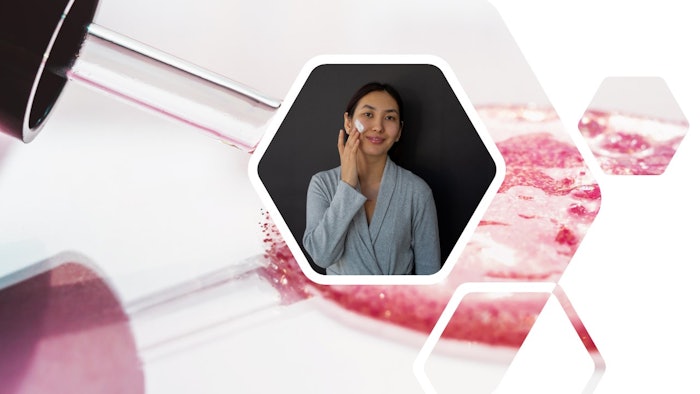 >>>Beauty Accelerate 2022 will take place in NYC, September 28-29. Registration is now open.<<<
During Beauty Accelerate 2022 in NYC, Tobias Mueller, business development manager, active ingredients, Evonik Corporation, will lead an innovation session, "Decoding Ceramides." During this session, Mueller will discuss innovative ways to fight the signs of photoaging, skin sagging, and wrinkles around the eyes. 
Attendees will come away understanding more about the bioactivity of ceramides and sphingolipids and their application in new beauty product innovation designed to reverse the signs of skin aging.
From The Today Show to Good Housekeeping to The Irish Examiner, everyone is talking about ceramides. But these critical technologies are about much more than the skin barrier.
Among available technologies are Sphinox Lift, a multi-layer skin activator, and Phytosphingosine SLC, a derivative of the naturally occurring skin-identical phytosphingosine.
This session is part of a series of 5-minute talks from leading experts in beauty ingredients, packaging, manufacturing, services and more, offering attendees insights for jumpstarting their brand innovation.
In 2019, Beauty Accelerate was launched to provide the beauty industry a holistic experience that breaks down the conventional silos separating marketing, brand management, product development and R&D to allow brands and their partners to innovate more nimbly and effectively in changing times.
As the event returns in-person in NYC September 28-29, 2022 at the Metropolitan Pavilion, we again deliver a potent mix of newsmaker brands, R&D specialists, market analysts and retail thought leaders offering actionable insights as we head toward 2023. 
Thinking of coming to Beauty Accelerate 2022 with your team, colleagues or industry friends? Take advantage of our special discounts.
Attendees registering a group of three or more attendees can take advantage of special discounts by contacting beautyaccelerate@allured.com.