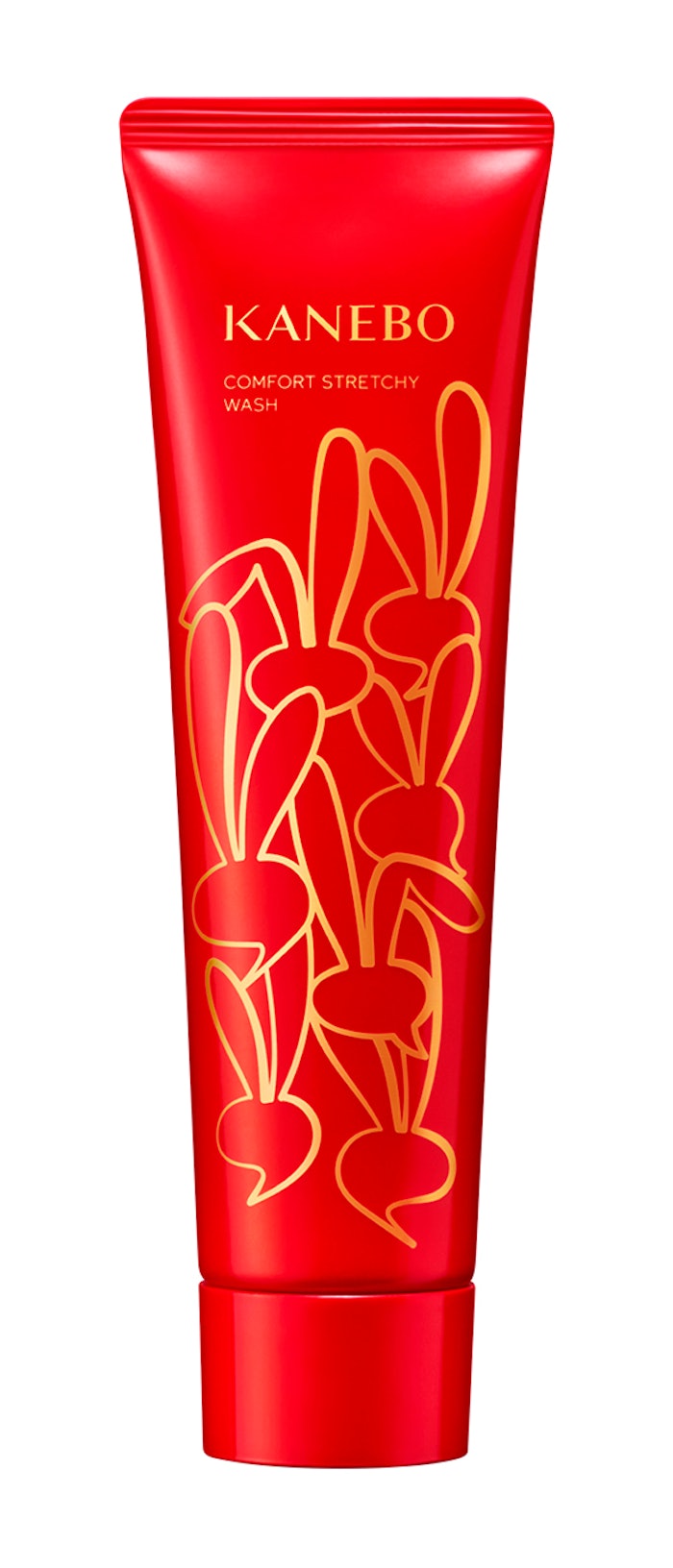 Kanebo is launching its Comfort Stretchy Wash in a limited-edition package design for Lunar New Year 2023.
The packaging features golden rabbit motifs against a backdrop of red, the traditional color of the Lunar New Year. The design is a celebration of the Year of the Rabbit in the Chinese zodiac.
The face wash strips the skin of impurities and leaves it gently moisturized.
Comfort Stretchy Wash will be released January 1, 2023. It costs  ¥ 5,000.
Ingredients: HydroST (Polyquaternium-51 (and) PEG-400 (and) Polyquaternium-7), Glycerin