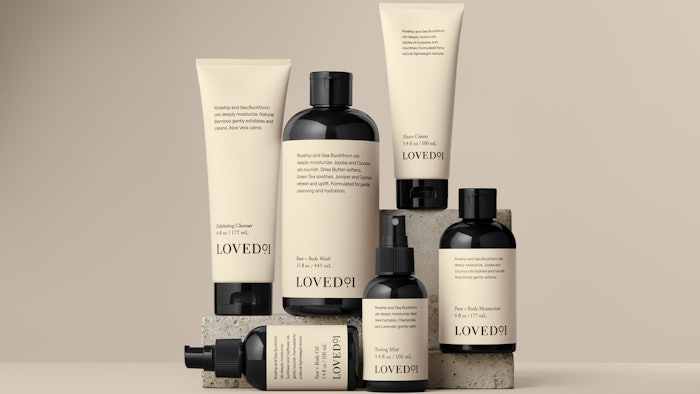 John Legend is launching a unisex skin care brand, Loved01, on February 1, 2023.
The products are formulated in partnership with dermatologist Naana Boakye, MD-MPH, to treat the needs of melanin-rich skin. 
The formulations are specifically balanced to moisturize, nourish and uplift melanin-rich skin with natural ingredients that have a history in communities of color including shea butter, jojoba and coconut oils and enhanced with the antioxidant properties of rosehip oil and sea buckthorn oil.
Products in the collection include: 
Face + Body Wash
Exfoliating Cleanser
Shave Cream
Toning Mist
Face + Body Moisturizer
Face + Body Oil
Loved01's mission is to democratize skin care with affordably-priced products available at mass retail.
Loved01 will be available on Loved01.com, CVS Pharmacy locations nationwide and CVS.com. It will launch in select Walmart stores and on Walmart.com in March 2023.
Legend worked with A-Frame, a Los Angeles based holding company that develops talent-led sustainable personal care brands built for underserved communities, to make the Loved01 brand a reality.
Legend said, "Our mission is to celebrate melanin-rich skin and provide the love, care, and attention it deserves. We hope to help democratize the beauty space by offering high-quality products at an accessible price point. Everyone deserves to be seen, represented and provided with the tools to love themselves, starting with healthy skin."