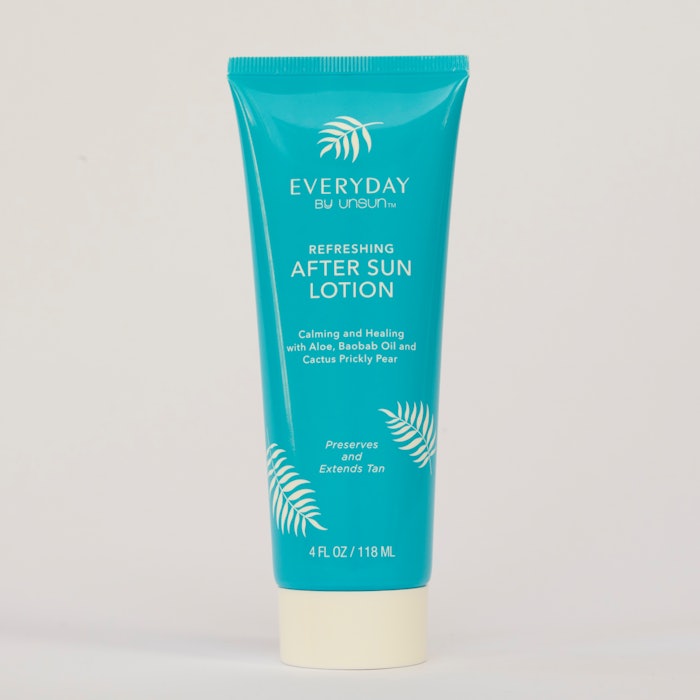 Unsun Cosmetics has launched its Everyday sunscreen product line at more than 6,000 CVS Pharmacy stores nationwide. Everyday by Unsun is a diffusion brand focused on full inclusivity. The product line includes Mineral Tinted Face Sunscreen, Full Coverage Mineral Sunscreen Lotion and Healing After Sun Lotion.
Related: Solara Suncare Launches Go! Collection at Target
Unsun Cosmetics' Mineral Tinted Face Sunscreen protects skin with SPF 30; available in two shades: light-medium and medium-deep. It provides a matte finish and can be worn alone or under makeup. The Mineral Tinted Face Sunscreen costs $17.99.
The Full Coverage Mineral Sunscreen Lotion uses a moisturizing formula with SPF 30 for daily sun protection. It costs $10.99.
The Healing After Sun Lotion soothes sunburns and uses aloe vera and prickly pear extract to moisturize skin and minimize peeling. It costs $12.99.
Katonya Breaux, founder of Unsun Cosmetics, said, "As a Black woman, I believe it is vital that sunscreen is made available to all people regardless of their skin color but especially to those with melanin that are unaware of its importance."