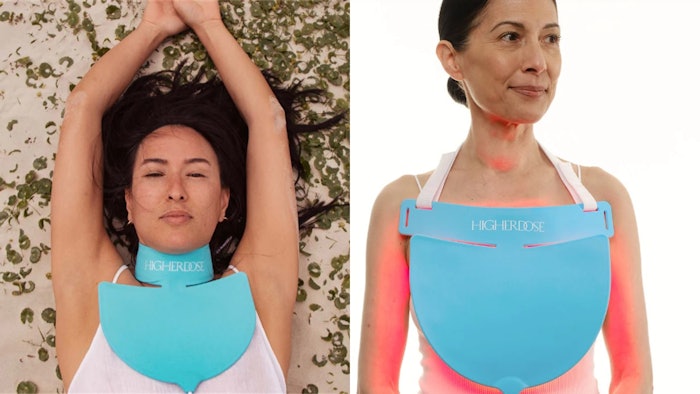 HigherDose's new Red Light Neck Enhancer ($349) addresses the visible signs of aging in the neck and decolletage areas.
The enhancer emits red and near-infrared (NIR) light to "regenerate skin cells, stimulate collagen, diminish fine lines, reduce redness, boost your mood and activate glowing skin," per the brand.
Benefits reportedly include a reduction in the appearance of fine lines and wrinkles, improved skin tone/discoloration and texture, increased skin hydration, anti-inflammatory activity to reduce redness, irritation and swelling, and improved blood flow to the skin.
Users are encouraged to engage in sessions of 10-20 minutes, 3-4 times per week.