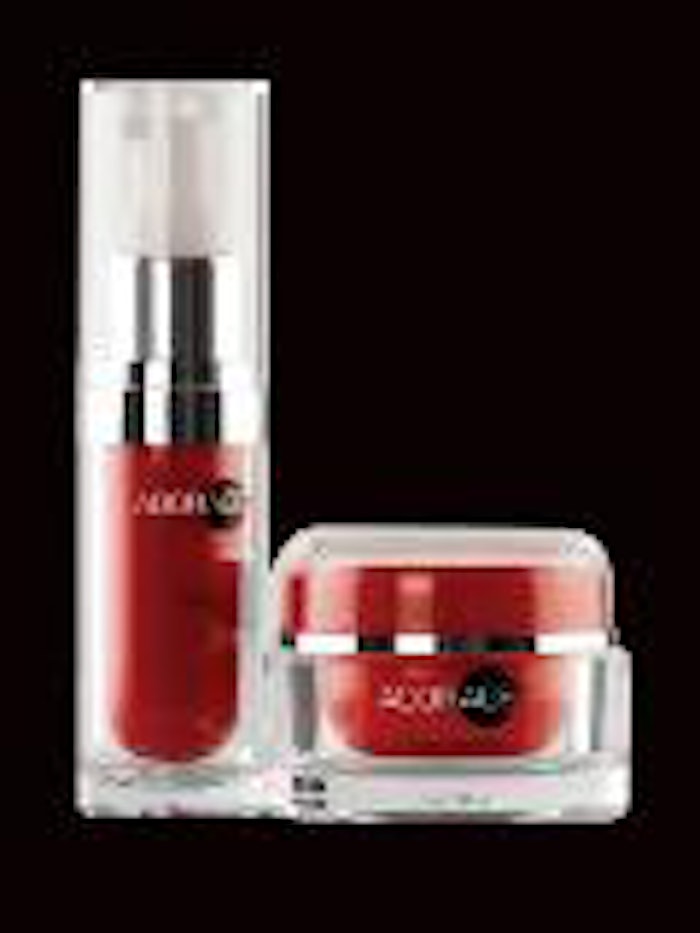 Ida Umanskaya
launched Adorage MD, a skin care line based on a secret family apothecary recipe from Provence. Adorage is designed for women who want to be happy with their skin and appearance at every age.
"I would like everybody to adore how they look—their own glamour, their own skin," said Umanskaya. "The goal is not to be younger, but to adore how you look at your age."
The secret of the botanical cream that has kept women's skin healthy and youthful is the basis for this line. Developed in the 19th-century by pharmacist Henri Coullet, the recipe was an alchemical blend of botanical herbs, each with a specific benefit for the skin and originally used by French actress, Delphine Vouler, to maintain her nearly flawless complexion. The Vouler family in Provence kept the recipe and later shared it with the company's founders, enabling it to be replicated and enhanced in efficacy through the addition of new botanicals in a technologically innovative incarnation.
The line consists of cleansers for normal to dry and normal to oily skin; a morning regimen of Hyaluronic Acid Serum with soy extract; a moisturizing cream with mulberry tree extract, jojoba oil and wheat proteins; an eye cream with an antioxidant-based glycolic acid compound to smooth the skin; Anti-Stress Serum; Anti-Stress Cream with wild yam extract; and an evening regimen of Gel C, with a proprietary form of vitamin C, to stimulate collagen; plus Retinol Cream to promote cell renewal. The full line is hypoallergenic, paraben-free and utilizes soy to strengthen capillary walls and improve skin's firmness. Paired with glycolic acid, the botanicals enable skin rejuvenation and renewal by strengthening the dermis, ridding the cells of toxins and stimulating the skin's defensive functions. Adorage MD is available for purchase online.
—Contributed by Nancy Jeffries,
GCI
magazine