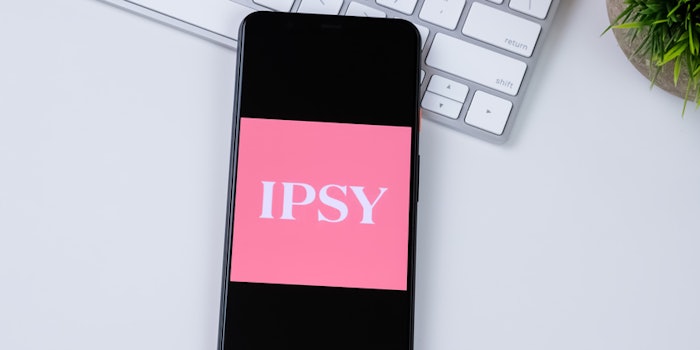 Beauty for All Industries (BFA) received a $96 million investment led by TPG Growth.
BFA includes beauty subscription brands IPSY and BoxyCharm, as well as Item Beauty, Treslúce Beauty, Complex Culture and personal care brand Refreshments.
The funding will enable BFA to further develop its technology platform, expand its nascent retail store presence and enter new, international regions to bring its beauty platform to consumers around the world.
The BFA brands have amassed over 4 million Tik Tok followers with IPSY becoming the third-largest beauty brand on the platform.
The company also delivered on its pledge to amplify brands from underrepresented communities with commitments totaling more than $20 million in Black-owned brands across IPSY and BoxyCharm in 2021, and is targeting $25 million for Black- and Latinx-owned brand support in 2022.
Steps toward BFA's pledge to eliminate 100% of virgin plastic waste by the end of 2030 have also begun in the BFA supply chain.
Marcelo Camberos, co-founder and CEO of BFA Industries, said, "TPG's additional investment will allow us to build on the incredible momentum we have experienced over the past year as we integrated BoxyCharm into our portfolio, significantly grew our Refreshments brand, and launched our physical retail presence in Sephora stores with Madeby Collective. Our next chapter will be focused on enhancing our technology and distribution offerings to bring even more personalized experiences to consumers, wherever they are, whether that is online, on their phone, or in stores."
Peter McGoohan, partner at TPG, said, "Consumers have been increasingly conditioned to expect customized marketing and a near perfect match every time. Since our first investment in BFA in 2015, we have been impressed by their ability to consistently and successfully deliver personalized beauty, while remaining true to their mission of inspiring individuals to express their unique beauty. They have a pulse on what the customer wants and the agility to pivot and adjust as consumer behaviors and preferences change."