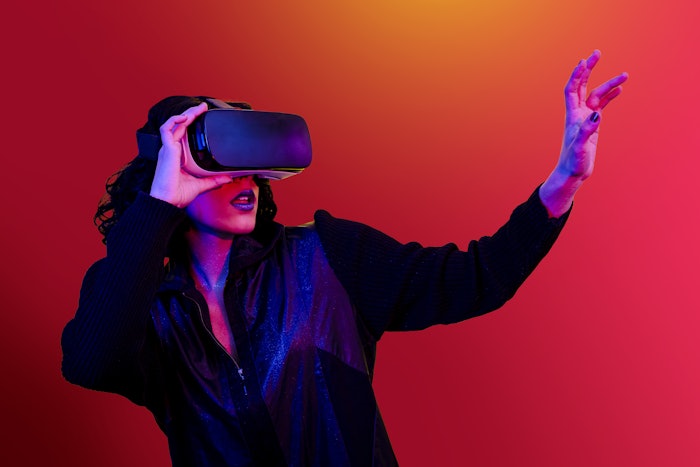 Most of our lives are now spent on our computers or phones. With the advent of virtual, augmented and mixed reality (VR, AR and MR), we are taking this to the next level. A more realistic presence and a stronger, more authentic connections are at our fingertips—and that's wildly compelling for all of us as individuals, but especially for entrepreneurs.
I came to the VR space almost by accident—in response to challenges faced by the pandemic. In May 2020, unable to open a brick-and-mortar beauty store in New York, I was looking to recreate the same experience digitally, but that wasn't possible on a regular website. I worked in the video game industry at one point, but never imagined that the difficulty faced through COVID would lead me to launch the world's first ever 3D virtual beauty store long before deep pocket companies did the same. 
Other beauty companies followed venturing into the 3D space after Beautyque NYC led the way. Charlotte Tilbury recently expanded its virtual store to include a video chat feature, enabling shoppers to chat with up to four people as they browse the virtual store. Estée Lauder has gone a step further, partnering with artist Alex Box on an original NFT wearable for the metaverse's Decentraland Fashion Week. Attendees were able to claim their own NFT wearable, which gave their avatar a glowing aura.
Behind the scenes, beauty brands are tapping into the power of the metaverse to train and retain staff. Meet Natalia, a "virtual human" employed by Dermalogica to help staff members understand a multitude of topics including the aging process, through digital simulation, so they can better advise customers. This year, L'Oréal reportedly filed 17 trademark applications related to the metaverse thought to be linked to NFTs, virtual perfume, cosmetics and styling for avatars.
Beauty and tech are already cozying up. And while they may not immediately seem like natural best friends, just think about it: beauty is a vehicle to uplift ourselves in the physical world and X reality is a medium to uplift ourselves in the digital world. They fit perfectly together and I couldn't ask for two better industries to be in.
As a consumer, I love fashion, beauty and new things. I love the experience stores offer in the physical space. But I also love the convenience of shopping online. The ability to combine the best of both and bring that full experience to the comfort of our homes is just mesmerizing. 
I've had a taste of that when we offer the Oculus VR headset experience in our pop-up stores. People are just amazed every time. They say it feels like they're in a real store and are excited about the potential to game and shop in the same immersive space. 
When they learn that they can interact with an expert, hang out virtually with a friend and touch the product in 3D, they can't believe it. Yet, we are still so far from the limits of what we can accomplish.
Beauty is experiential and when we go to stores, we look for that experience and knowledge from experts. We want to try the products. The metaverse will offer that full, immersive experience. VR will bring us into a space where we will be made to feel relaxed and attractive. AR and MR will enhance that reality. The senses will be enhanced exponentially. 
We will be able to shop with a genuine sense of the real-life experience—stepping into a beautiful environment (imaginary or real), meeting the sales assistant's avatar and having personalized consultations in real time, opening the products and learning about them. 
We'll be able to take a friend to shop with us, create a personal avatar, pay with cryptocurrency, and create a whole new digital playground—one that is bigger than our wildest imagination. 
Customers say they're ready for the revolution. In a study for Accenture, nearly half of all respondents were interested in buying virtual "looks," including makeup and hair products that could be applied to their avatar or to themselves virtually through a digital filter.
This is just the beginning. I am absolutely convinced that our digital future will be totally immersive. And when this technology reaches its peak, we'll be the ones who opened the door of the metaverse for small and medium beauty brands to start. This will be our legacy. For the beauty industry, it's not a question of whether to join us here, it's a question of when and how. 
The future potential is limitless.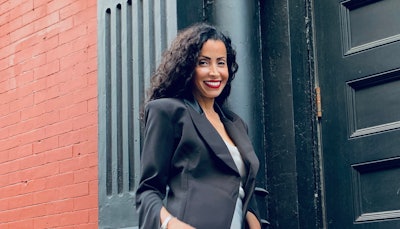 Sonia Khemiri is the founder of her own beauty Brand in New York City and the co-founder of Beautyque NYC, the first beauty 3D storefront and disruptive retail marketing platform for its more than 40 brands and 11,000 consumers.