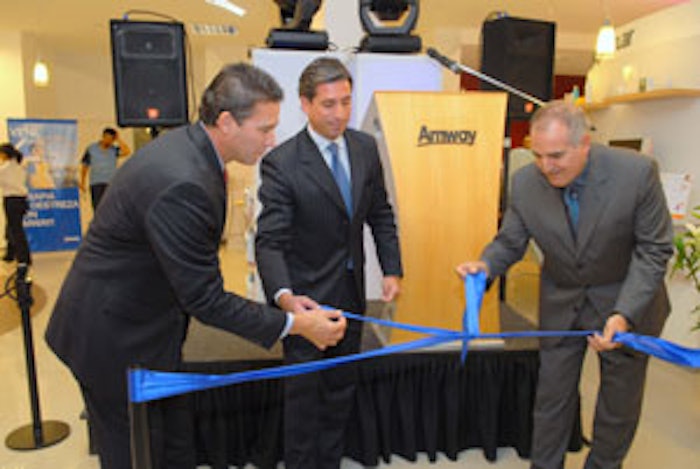 Latin America will be the center of Amway's strategy, according to Jerry Ditrapani, Experience Centers manager for Amway in Latin America, during his recent visit to Argentina for the ribbon-cutting ceremony for the first Experience Center in the country. "This is the continent that exhibits the highest growth rates," he told reporters, while noting that the company is investing $230 million in Latin America. Amway hopes to reach sales of $500 million in the region by 2012.
The 600-square meter store, located in one of Buenos Aires' main squares, is both a retail location for the general public and a training center, toward creating more fans of the brand in Argentina. In addition, Amway will be launching beauty lines and products specially designed to fit the taste of Latin American consumers.
Amway has eight Experience Centers in Latin America—located in Argentina, Brazil, Mexico, Colombia and El Salvador—and plans to add two more by the end of 2009 and three to five more in the region in 2010.