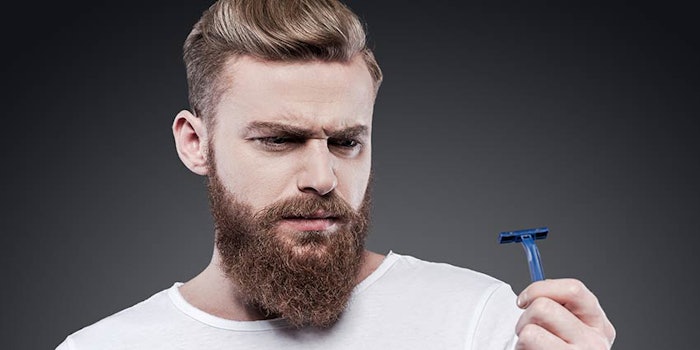 Men's grooming hasn't suffered a bit in the age of the beard. In fact, men's grooming is driving big money, including Unilever's Dollar Shave Club acquisition. Now, new research from Braun provides insights into the bearded man and his grooming needs.
1. Why he has it.
According to the research, 73% of men like facial hair to cover up a "rough night out," compared to just 2% feeling the same about makeup. (Spornosexual alert!)
2. What he does with it.
Almost half of surveyed women said beard grooming is a concern for them, so it makes sense that 81% of men groom their beards before a (presumably opposite-sex) date. Far fewer men "manscape" 921%), exfoliate and moisturize their bodies (18%), blow dry their beards (17%), or apply a face mask (4%).
3. What women think.
Only 4% of women think a full beard is the ideal facial hair look, while 55% approve of stubble. But more than 70% of all respondents, male and female, felt that clean-shaven looks convey the greatest level of intelligence and gravitas.