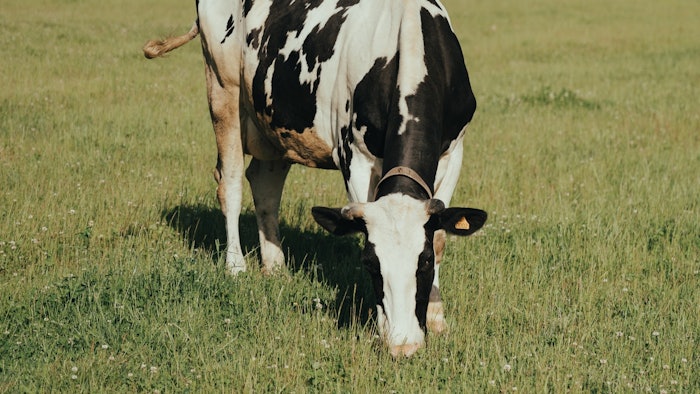 A December 2021 OnePoll survey of 2,000 adults, commissioned by Skin Proud, has found that 48% of consumers switching to vegan beauty are doing so due to the naturalness of ingredients, while 41% switch for the price point. The report coincides with Veganuary and follows rising adoption of vegan beauty.
Thirty-seven percent reported that the main reason for being vegan or trying vegan products was due to worries of environmental impacts, while 32% cited concerns over animal welfare.
But one statistic stands out: nearly 50% of those polled claimed to not know vegan skin care existed.
For those who are aware, 66% purchase vegan skin care because it's good for the planet, while 65% choose such products because often no animals are harmed (this "often" acknowledges the distinctions between vegan and cruelty-free).
Other drivers for skin care product selection included recyclable packaging (39%), natural ingredients (48%) and cruelty-free status (41%). 
Of the survey respondents, 38% reported themselves as fully vegan, while 77% were not.
Cowfunding Campaign
Meanwhile, 47% of respondents believe cow's milk negatively affects their skin, whether it be acne, eczema, dullness, dry skin or other issues.
As part of its Veganuary efforts, Skin Proud has launched a so-called Cowfunding campaign that explores the impact of dairy farming on animals and the environment.
The brand will be donating up to 50% of online profits during January 2022 to the Animal Equality charity to "help reduce the suffering of animals in the [United Kingdom] and [United States].
Nora Zukauskaite, marketing director for Skin Proud, said: " It's truly sad to see how little people know about how dairy cows fare when it comes to farming. We need to raise awareness of the treatment of cows as a result of dairy farming, looking at alternatives as well as taking a look at the beauty industry impact and looking at vegan options. We know many people are hesitant to take the step to try vegan alternatives in their skincare routines and diets. At Skin Proud, we are committed to being vegan and cruelty free and are PETA certified. We want to encourage people to incorporate more alternatives into their daily lives from clothes to skin care through simple and easy changes. We can help people make that change, with our simple and affordable vegan skincare products that are easy to use. Our hope in 2022, is that vegan options should become the first and only consumer choice for skincare and beauty products to help with animal and environmental impacts."
Abigail Penny, executive director of Animal Equality, said: "We are delighted to partner with Skin Proud on this important mission to protect cows and the planet too. By joining forces we are able to amplify the voices of these animals and share the dark realities of the dairy industry. A kinder world is possible and as consumers we hold the power: each time we opt for an animal-free alternative, we edge ever closer to ending this cycle of suffering. Skin Proud's products make it easier than ever for people to make the switch and the Cowfunding campaign is helping to change the public's perception of dairy farming."