PEXELS
Ready for some projections from an industry researcher? Euromonitor released, "Revamping Digital Engagement in Fragrances," highlighting factors driving fragrance innovation and evolving consumer demands in the wake of COVID-19. The report stated that the fragrance category was one of the winning beauty and personal care categories of the COVID-19 pandemic.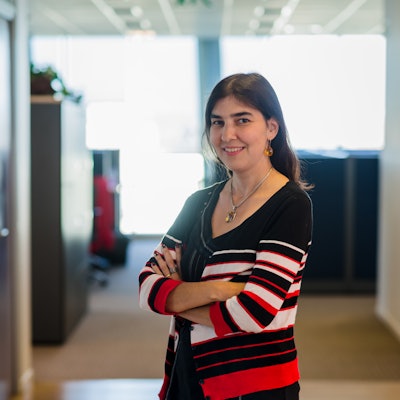 Related: Euromonitor Investigates Digital Engagement in Fragrances
Perfumer & Flavorist+ connected with the article's author, Carmen Silva, consultant at Euromonitor International to discuss their perspective on report findings, consumer trends and the future of fragrance innovation. 
Can you touch on some of the consumer demands that are driving innovation in fragrance marketing/purchasing?
Sustainability, neuroscience and personalization are some of the consumer drivings for innovation. We have on the sustainable side innovations on packaging but also on ingredients, like Coty's first line of fragrances made from carbon-captured ethanol, branded CarbonSmart, with LanzaTech. Personalization spans mass customization to diagnostics in the fragrance selection process, which overlaps with digital tools of olfactory maps and artificial intelligence. For instance, Bvlgari's Allegra, launched in 2021, allows consumers to add five "magnifying essences" to five eaux de parfum.
From your perspective, what is the most interesting piece of research you came across in regard to digital engagement in fragrance?
Fragrance houses, brands and retailers will more greatly leverage AI, AR and VR to drive engagement and immersion with fragrances. AI is increasingly becoming a tool in the fragrance selection process, particularly among younger consumers, but comes with intellectual property challenges. Fragrance players' investment in the metaverse is also expected to accelerate, as is "smart packaging" with NFC tags to confirm denomination of origin, safety of usage and quality. One example is Luxury brand Byredo partnered with digital fashion start-up Rtfkt for its first metaverse project, which enables consumers to collect in the metaverse ingredients that represent emotions (eg harmony, virtue, etc.). These combinations serve as a "digital aura" for avatars, but can also be physically produced as personalized scents that come in bottles with NFC tags, creating "phygital NFTs" that are trending in the fashion world.
What does the future look like for fragrance purchasing? Will we continue to see an upward trend in e-commerce even in a post-COVID environment?
While the forecast acknowledges some migration back to duty-free/travel retail, current research does not suggest a return to 2019 levels at the global level. There is a risk of "fragrance fatigue", as seen in post-2017 deceleration of color cosmetics after a hyper-cycle of consumption from 2013-2017. Cannibalization from aromatherapy, essential oils and other discretionary categories exist. Price hikes are expected to have a greater impact on entry-level premium and high-end mass tiers, since super premium fragrance consumers are likely to "trade down" in times of economic crisis.
The long-term change in fragrances' positioning is expected to offset these weaknesses and threats. The rise in importance of intrinsic drivers (eg fragrance as an item for "self-care") over extrinsic drivers (eg fragrance as sexual/sensual indulgence, or choosing scents that please others) suggest steady momentum upward. Optimism is also fuelled by the purchase patterns of younger generations, who prefer having more fragrance choices that match moods of the moment and other personalization features.
Looking at the trend in companies investing in neuroscience to track the emotional stimulants of certain ingredients and personalization of fragrances, can you share your outlook on the future of fragrance formulation?
Consumer awareness regarding fragrance formulation is evolving and some new features are becoming relevant as they get informed about parabens, aromatherapy and the impact that artificial colors could have on their skin. All of those preferences are highly related to health and well-being, even to mental and emotional wellness, showing a change of priorities and how they use fragrances in the post-pandemic era; self-pampering, self-care and health above all. This is how we have witnessed the emergence of functional fragrances like Nue CO or Yanbal aromatherapy collection.