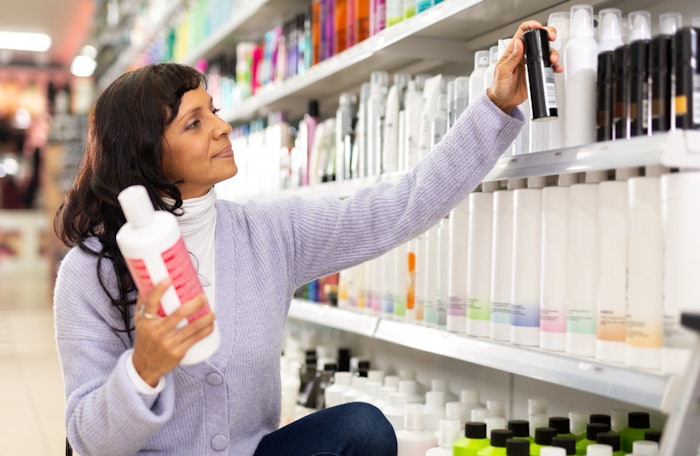 A new survey from Euromonitor has reported that respondents have become hopeful that beauty inflation is peaking.
The authors note that "48% of beauty and personal care industry professionals stated that their companies raised prices on some products and services [in 2022], while 34% raised prices on all products and services." 
To compete over the holidays, brands dropped SKU prices in sectors such as anti-aging, which fell by 3.3% median SKU price, per an online sample taken by Euromonitor.
Prestige brands such as Estée Lauder and L'Oréal dropped prices most, while companies with mass brands, such as P&G, raised prices, perhaps in part due to the addition of premium brands to their portfolios.
A recent NPD analysis noted that about 25% of prestige beauty units sold in the United States are sold on promotion.
The sector has reportedly been propelled by premiumization in hair and fragrance, as detailed in Q3 prestige beauty results: Q3 2022 U.S. prestige beauty sales revenue totaled $6 billion, a 15% increase compared to the same period of 2021, per The NPD Group.
That's lower than pre-pandemic (2019) levels. Even better, the beauty sector's reduced use of promotions hasn't hurt growth in revenue or unit sales.
That said, promotional levels in 2023 could escalate again if shoppers experience category fatigue or overindulgence. That could lead to further price declines across the industry. 
The key question is: has overall inflation peaked? Some say yes. According to David Mann, chief economist for Asia-Pacific, Middle East and Africa at the Mastercard Economics Institute, "Inflation has already peaked, but it will remain above pre-Covid levels in 2023."