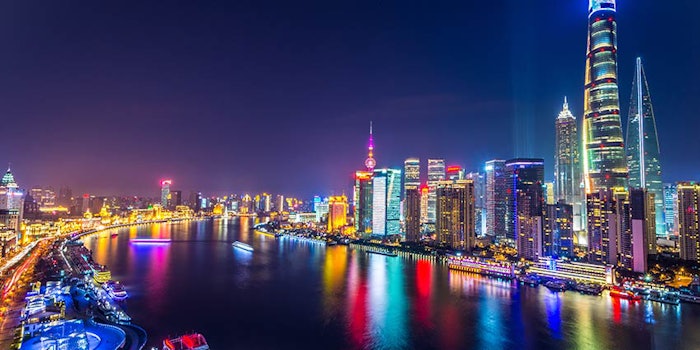 ADF&PCD Shanghai has announced some of the packaging designers and international brands set to take the stage at its Pentawards Conference.
The two-day event, taking place March 27-28, 2019 at the Shanghai Convention & Exhibition Center of International Sourcing, will welcome industry leaders including Marie Dalgar, Yuesai, Pechoin, Marubi and Suntory.
The speakers will recount their own experiences, and offer creative insights and design thinking. They include:
Cao Zhikui, director of Pechoin's brand design department, who will present "Innovation of Cosmetic Packaging Design Under Cross-Border Trends"
Idee Liu, design director at Proya, detailing the latest in sustainable packaging innovation and analyzing consumer reaction to environmental protection
Chen Lu, MI ecosystem—design director at Chinese electronics company Xiaomi, will present "First Touch: Designing Better Connections"
Yoji Minakuch, head of the design department at Japanese beverage brand Suntory, will divulge secrets of the brand's success
Sebastien Servaire, CEO and creative director at Servaire & Co, will team up with beauty brand Marubi to explore its collaborative work and examine how both companies worked together to produce award-winning packaging
Day one will close with a panel discussion contemplating "The Future of Packaging Design," featuring representatives from Marie Dalgar, Servaire & Co, BETC Design, OIB and Suntory
Along with the Pentawards Conference, ADF&PCD  Shanghai 2019 will also host the Pentawards Exhibit, showcasing a selection of 2018 winners from the beauty, cosmetics and personal care categories. Visitors will have the opportunity to take inspiration from more than 2,000 of the most successful packaging innovations of the year, from more than 62 countries.
"The Pentawards is the most prestigious worldwide competition, devoted exclusively to packaging design in all of its forms," said Paul MacDonald, global brand director, Easyfairs Packaging Portfolio. "It features work from designers who are working at the very top of their game. With this in mind, it is no wonder that it is so popular amongst our visitors, further strengthening our conference program in the process. It means that the content we can offer our visitors is unparalleled, not only in the region, but also throughout the world. I personally can't wait to see what the best and brightest minds from the design industry have to say."