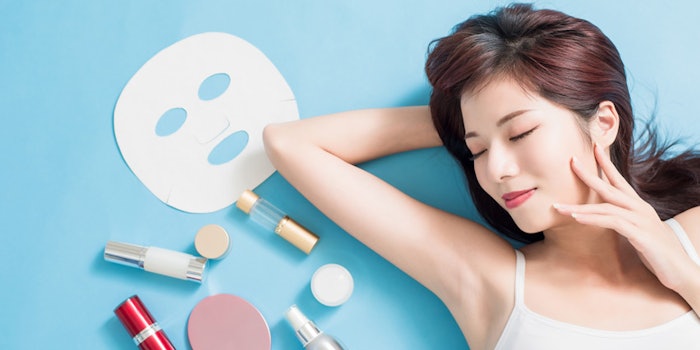 As global consumers continue to embrace and join the #SelfCare movement, brands across all industries must develop products and services geared towards nourishing both mental and physical health.
At the upcoming Beauty Accelerate, to be held on October 15, 2019, at Metropolitan West in NYC, Cherie Buziak, founder of BeautyEdge LLC, will host "The Psychological-Sensory Connection in Product Development." Buziak will explore the psychological and aesthetic sensory connections that occur in consumer product engagement, and how this engagement affects product development opportunities and your brand, as well as the lifestyle that consumers are striving for. Global Cosmetic Industry caught up with Buziak to learn what event attendees can expect to learn during her session. 
Global Cosmetic Industry: In your opinion, why are today's beauty consumers drawn to leading healthier and more mindful lifestyles? 

Cherie Buziak (CB): In October 2018, the Global Wellness Institute released an updated "Global Wellness Economy Monitor" report, which found that the world wellness economy grew from a $3.7 trillion market in 2015 to $4.2 trillion in 2017—nearly twice the rate of the global economy (3.6% annually).  
Living well has gained momentum particularly in the later 20th and current 21st centuries.  Global governments have recognized and launched overall well-being programs. Corporations are supporting employee's wellness program in corporate offices and during their employees' travel times as well. 
Global Cosmetic Industry: How does that impact product development, particularly from a psychological point of view?
CB: It's evident that consumers, over the world, are seeking what we all strive to obtain: inner calm, positive behavioral change, a universal peace, togetherness and a sense of head-to-toe wellness that embodies healthy eating, healthy life choices and healthy minds. With this, consumers also want personal care and beauty products that complement a lifestyle focused on wellness.
Global Cosmetic Industry: What can Beauty Accelerate attendees expect to learn during your session, "The Psychological-sensory Connection in Product Development."
CB: We'll be exploring areas of consumer beauty product engagement beyond the five senses along with current neuro-marketing terms. Additionally, attendees can expect to learn more about how engaging consumers' emotions sensorially, through product aesthetics, is attractive in their buying engagement.  
What is Beauty Accelerate?
Beauty Accelerate pairs a cosmetic product development conference with a series of expert-led, intimate round table discussions. Add to this a boutique-style showcase of cutting-edge product concepts, and Beauty Accelerate will inspire brands and make connections that fuel creative excellence.
The 2019 Beauty Accelerate Pre-show Program is now LIVE! Check out what is inside here.