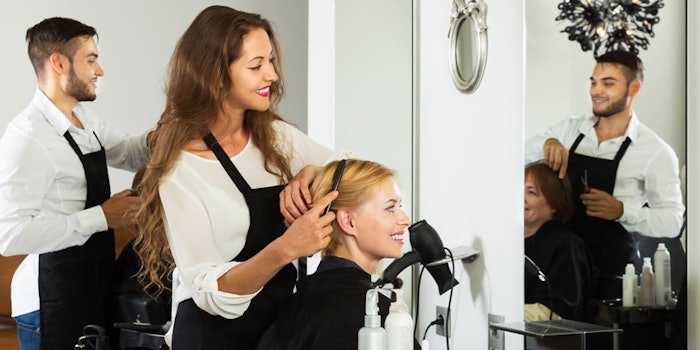 According to a recent lawsuit, the Environmental Working Group (EWG) and Women's Voices for the Earth are suing the Federal Drug Administration (FDA), claiming that it has not "protected the public from dangers associated with popular hair straightening treatments."
The groups claim that the FDA has not sufficiently reacted to the concerns regarding the health risks that salon keratin hair products containing formaldehyde present. According to the EWG, it filed a formal request back in 2011 asking that the FDA would investigate the products and treatments that use formaldehyde.
The EWG believes that when the treatment is applied to hair and is then heated by styling tools operated at high temperatures, the chemicals are released from the liquids into the air, causing the salon workers and their clients harm.
The FDA has reportedly created an informational webpage regarding the products and their side effects and issued warning letter to two manufacturers of the products.
Tina Sigurdson, EWG assistant general counsel stated, "For years stylists have reported that the application of these hair treatments caused difficulty breathing, eye irritation and nosebleeds.The FDA has been aware of the health hazards associated with the products since at least 2008. Despite these dangers, the FDA has yet to take action to remove them from the market."
Alexandra Scranton, director of science and research for Women's Voices for the Earth said, "The health risks posed by these products deserved immediate action from the FDA when it was brought to their attention in 2008. Allowing salon workers and their customers to continue to be harmed by these products for over six years is unconscionable."