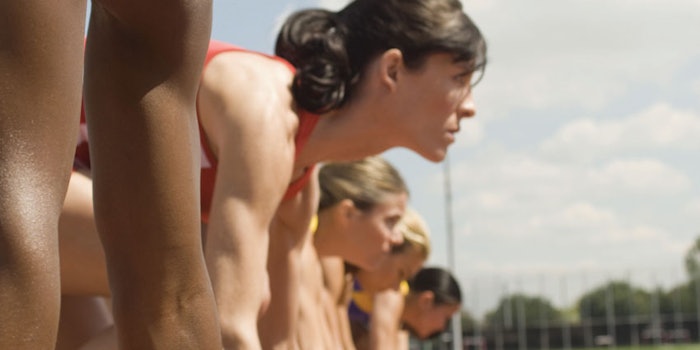 In the January 2020 issue, I touched on the advantages of contract manufacturers for indie brands and how a fledgling line can benefit from their wealth of expertisea. I also noted that the current market has been favorable for independent brands, as more and more have exploded into the beauty marketplace with enthusiasm, glamour, talent and, most importantly, products that work. But there's a catch.
There are two sides to every coin: with the proliferation of direct-to-consumer brands comes more competition in the beauty marketplace, greater difficulty in differentiation and less room to fail.
"With the competitiveness of the beauty space growing, it is important to not only set yourself apart from a product perspective, but it is imperative to help mitigate setbacks in the product development and launch process," explains Rosie Foster, cofounder of Beauty Blueprint.
So, let's talk about how brands large and small can not only survive but thrive through successful partnerships with contract manufacturers, packaging firms and fillers.
1. Keep an eye on trends
Savvy packaging firms will always provide more than just a package. They'll be a trend resource and partner in ensuring that your brand message comes through via the package's look and feel.
"To stay one step ahead of your competition, brands need partners with a keen eye for trends and directional design," says Cheryl Morgan, creative marketing manager, HCP Packaging. "HCP's trend analysis and prediction can pinpoint key looks and concepts for upcoming seasons. And, our international design team are dedicated to providing customized solutions for brands, bringing together a perfect blend of beauty and function while also understanding specific regional requirements."
Morgan speaks from experience, as HCP's clients include everyone from London-based Charlotte Tilbury to brands within Japan's Shiseido.
With the emphasis on green and sustainable packaging only growing each year—and many newer brands focusing on sustainability in their brand identity—contract packagers are delivering options that their customer base needs.
Among the highlights of Cosmopak's offerings are its Terra Collection, featured at MakeUp/Luxe Pack in LA, which included eco-friendly packaging, including PCR options, a refillable jar and airless pump, and paper and glass materials. The collection included Clean at Sephora-compliant formulas, including sparkling Space Pudding eyeshadow, a vegan water-resistant mascara in a PCR vial, as well as a refillable lipstick using plant-based waxes.
2. Strategic stock packaging
In an effort to stand out, a new brand's first impulse may be to customize every last detail of their line's look. However, a well-established manufacturer will have an extensive and ever-growing library of stock options to suit the needs of every customer.
"HCT has the largest stock library in the industry and we constantly offer new innovation throughout the year, which gives each brand the ability to launch unique products," says Winnie Sung, VP of sales, HCT Group. "We focus on all types of innovation, whether it's new delivery systems, decoration on primary componentry, new unique component designs, formulations or industry solutions."
Plus, a supplier will often have unparalleled ability to mix and match its offerings seamlessly for you.
"This is the beauty of stock packaging—it is highly versatile, and the timeless designs can be reinvented time and time again," says Morgan. "Ranges such as HCP's Radii Square and Round have a wide selection of items and feature cover and cap recesses that can incorporate a decorative feature such as a dome, diamond, textile, gel or completely custom top-plate."
3. Stay on schedule
As any new brand knows, a launch has the potential to be fraught with hiccups, red tape and hurdles. A partnership with a great packaging partner or contract manufacturer can reduce these issues and unburden a brand. This has become ever more important as speed-to-market continues to be a significant factor for brands looking to dive into the marketplace.
"A significant portion of our business involves helping our clients stay nimble and flexible with their product supply or helping keep their new product launch timing on schedule," says Mark Hinkel, VP of sales and marketing for contract manufacturer Accupac. "We work with product launches to optimize manufacturing, lower costs, and keep launches on track so that their overall business strategy isn't affected. Our goal is always to offer our inherent knowledge to our customers so we can help them get to market faster."
4. Tap industry experience
Knowing what mistakes to avoid and how processes can be improved are important qualities in a manufacturing partner. Jordan Erskine, president of Utah-based contract manufacturer Dynamic Blending, and his partner, Gavin Collier, the company's CEO, co-founded their organization based on their combined years of manufacturing and R&D experience, with an eye toward getting right what so many others had gotten wrong.
For the full article, check out Global Cosmetic Industry's April digital magazine. 
Footnotes:
a"How the Beauty Industry is Evolving Around Indies," Pages 19-26, January 2020; http://gcimagazine.texterity.com/gcimagazine/january_2020/
Lisa Doyle was formerly the associate editor of Global Cosmetic Industry and is a freelance writer in the Chicago area. Her work has also appeared in Skin Inc., Salon Today, Modern Salon, Master Barber and Writer's Digest.