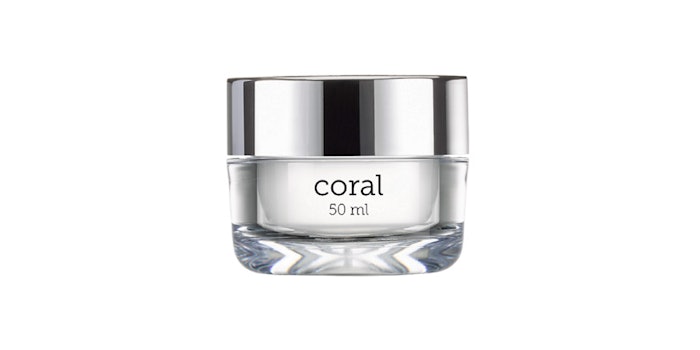 RPC Bramlage has announced the addition of the Coral Jar to its standard collection. 
The Coral Jar, a premium cosmetic jar meant for facial care products, comprises a modern and rounded shape for easy handling. According to RPC Bramlage, the Coral Jar is an alternative to the traditional cylindrical shape, with an innovative raised section at the base.
The company explained that both the quantity of material and the energy needed to manufacture the jar were reduced during its production. 
The jar is injection molded in high-quality resin available in either a stone effect or a glass-like finish. Customers are given a choice of nine closure options as well as a wooden cap version. Each jar can be tailor-made for individual customer requirements with various decorations, including metallization, electroplating, hot stamping and lacquering, as well as colored versions.