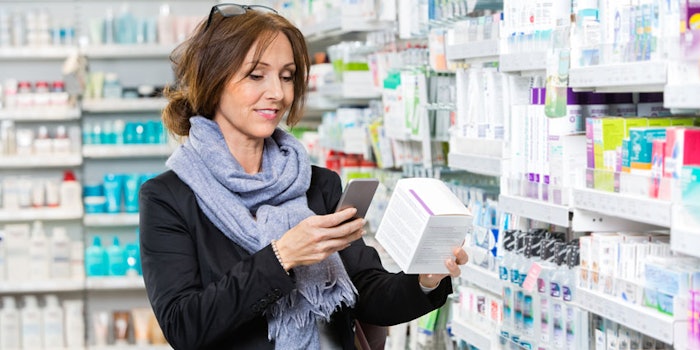 With a smartphone in the hands of almost every beauty consumer, brands are taking advantage of the devices to help influence buying decisions and the way consumers interact with products.
Thin Film Electronics (Thinfilm), a company that specializes in near field communication (NFC) smart packaging goods with the use of printed electronics, has partnered with Beneli AB (Beneli), a Swedish company that creates self-adhesive labels and other related products for the medical, cosmetics, food and pharmaceuticals industries, among others.
Together the companies will deliver Thinfilm's NFC products, which include the SpeedTap and OpenSense tags. Both of these products are supported on a cloud-based software platform.
According to Thinfilm, each tag is uniquely identifiable and almost impossible to clone. The tags can be read with a tap of an NFC-enabled smartphone or device which then, using the cloud, creates a one-to-one marketing platform allowing brands and consumers to connect via mobile device.
With this type of mobile technology, marketers can send messages, promotional offers, product news and other content that the consumer may find interesting during the buying process.
CEO of Thinfilm, Davor Sutija, said, "Our partnership with a European leader such as Beneli fills a key geographic need for us and, as a result, significantly extends our conversion services in Scandinavia and throughout Europe. The enhanced capabilities Thinfilm gains through this partnership will be critical as we look to meet the growing demands of leading consumer brands, mobile marketers and digital agencies."
Jimmy Sterner, CEO of Beneli, was quoted saying, "I'm very excited about our partnership with Thinfilm and the ability it gives us to deliver more value to our customers. With Thinfilm's NFC technology, we can now offer a powerful solutions platform that significantly enhances the ability of brand owners to connect and communicate with consumers."