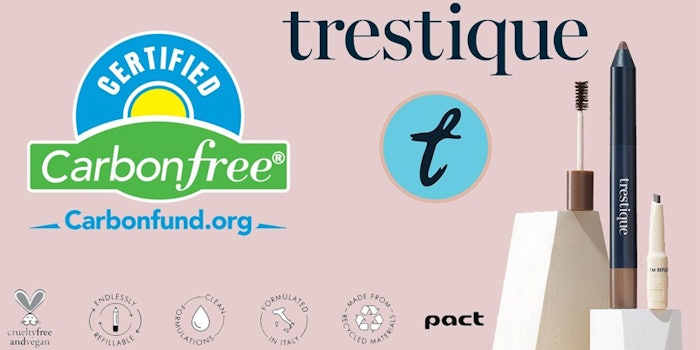 Trestique has partnered with Carbonfund.org to launch a 100% refillable zero-waste beauty system.
Every Trestique component is designed to buy once and refill forever, endlessly customizable and reusable, while being sustainably-packaged in a Forever Case made from 100% recycled material.
Previously: Inside Trestique's Relaunch
Eric M. Carlson, president of Carbonfund.org Foundation, said: "We are thrilled to be working with trestique on this partnership to go carbon neutral. Reducing the waste generated from single use plastics by creating a refillable packaging is a great idea. Trestique offsetting the carbon footprint and shipping emissions from their beauty products is taking an important step toward a more sustainable future for all of us."
Jenn Kapahi, co-CEO and founder of Trestique, said: "We wanted to approach the sustainability of our collection from a 360° view. It was important to us not only to formulate clean with sustainable practices and packaging but also to have carbon neutral products. We are so proud to partner with Carbonfund.org and transform our brand into a truly sustainable and endlessly refillable line without compromising on beauty and performance."