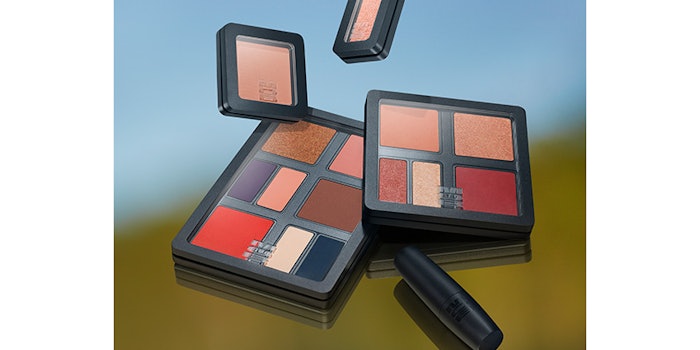 MOB, a beauty brand that features refillable packaging made from post-consumer recycled materials, has launched.
Previously: Beautycounter Launches Refillable Deodorant
MOB was co-founded by Victor Casale, CEO and former chief chemist at MAC; Alisha Gallagher, chief brand officer, formerly of Cover FX; and Beatrice Seguin, chief innovation officer, formerly of CSR Beauty Solutions.
The brand's earth-first packaging system provides customers with compacts, palettes and lip capsules that can be customized, "allowing you to make purposeful choices and individually buy only the products and shades you know you will use."
MOB's packaging is made from PET resin with at least 50% post-consumer recycled content. The brand says it is on a mission to hit 100% PCR for all of its packaging.
The brand's formulas are touted as clean, cruelty-free and vegan. 
Products in the collection include:
Blush (8 shades)
Eyeshadow (24 shades)
Bronzer (4 shades)
Cream Lipstick (17 shades)
Highlighter (4 shades)
Lipbalm (6 shades)
Cake Liner (1 shade)