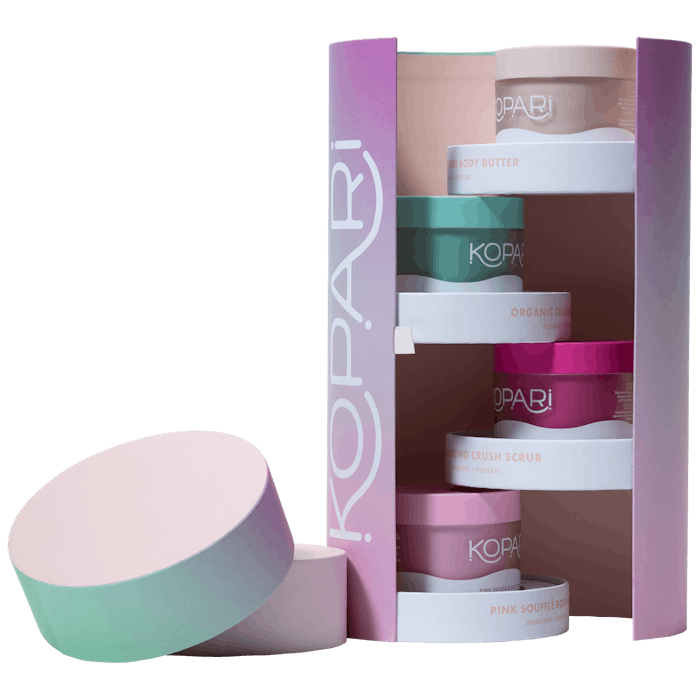 Kopari has unveiled its new brand new packaging via a limited edition bundle, The Body Ritual Vault. Gigi Goldman, Kopari co-founder, spoke to Global Cosmetic Industry about the brand's sustainability journey.
The brand's packaging supply chain is now blue bin recyclable. It uses PCR wherever possible, according to the brand, and manufactures in solar-powered plants in Southern California.
Report: The State of Beauty & Personal Care Packaging
In March 2022, Kopari will unveil a refillable program and is exploring options to offset its carbon footprint.
The bundle highlighting Kopari's new packaging retails for $138 and includes the Ultra Restore Body Butter, Coconut Crush Scrub, Pink Souffle Body Mask and Organic Coconut.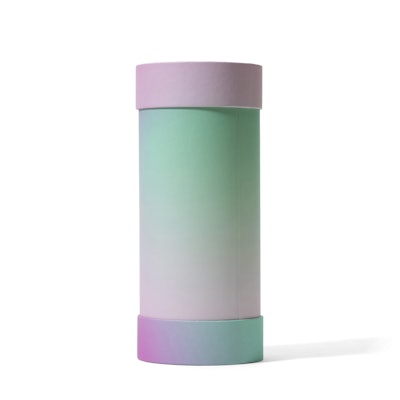 Below, see what Goldman had to say about the ongoing initiatives.
Can you walk us through the new sustainable packaging?
GG: We have put a lot of time and effort into making all of our packaging components easily recyclable via blue bin. Our new skin care and body care jars are made of two different types of recyclable plastic: PP (polypropylene ) and PET (polyethylene terephthalate).
We engineered the inner jar which is made of PP material to be easily removed from the outer jar so that it can be recycled separately and to allow for reuse of the outer jar via our refill/reuse program we're working on.
All of our tubes and caps are blue bin recyclable and are made with HDPE/LDPE (high-density polyethylene/low-density polyethylene) and PP materials. We are also utilizing post-consumer recycled plastic in some of our tubes.
For our kits and bundle packs, we have removed all non-recyclable components such as plastic films and vac forms. We are now simply using SBS (solid bleached sulfate paperboard) papers that are biodegradable, eco-friendly and easily recycled.
More challenging components such as pumps and sprayers that contain metal springs, can be recycled with our long standing partner, Terracycle, through their simple envelope mailing program obtainable on our website.
Can you share details of the forthcoming refill program? Will it be via specific retail channels or only D2C?
GG: We are very excited about our refill/reuse jar program. As mentioned, we have designed our body product jars so that the inner jar can be simply removed and recycled after the product has been used up.
As opposed to repurchasing the entire jar and lid when our customer replenishes, we're providing an option to purchase the filled inner jar at a discounted price which can be simply threaded back into the existing outer and capped with the existing lid.
This allows our customers to save money when they replenish their product and more importantly to reuse their packaging, creating less waste.
This program will launch exclusively on our website in April 2022 and we are hoping to be able to extend into our wholesale channel in the future.
What offsets will the brand pursue?
GG: We really want to be a conscious business in everything we do. Starting with sourcing, we sustainably source our coconuts on small family farms in the Philippines. Then when it comes to manufacturing, we manufacture the majority of our products in a solar powered facility in Southern California. And finally, recycling. We are looking at every step of the process, upstream and downstream, and we are always looking to improve.