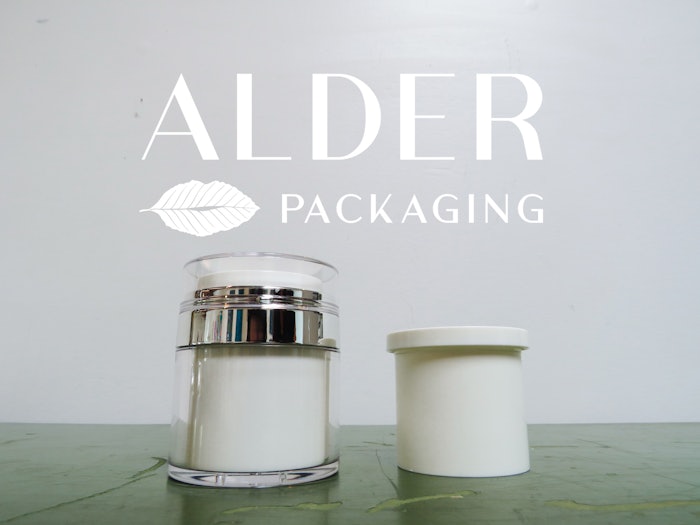 Alder Packaging is a new LA-based sustainable packaging company offering refillable, recyclable and plastic-free containers.
Per an official announcement, Alder "prioritize[s] alignment on design and testing parameters at the start of each project to eliminate extra sampling needs and waste."
The company was founded by president and CEO Jerome Fraillon (previously of S.H.A. Beauty, The Honest Company and Smashbox Cosmetics, among others); director of packaging and creative development, Sarah Sommer (previously of S.H.A. Beauty, HatchBeauty, Nyx and others); and director of package development and operations, Mark Valle (previously of S.H.A. Beauty, Yonwoo/PKG and others).
Survey: Consumers' Post-pandemic Sustainability Attitudes
"Sustainability is the new corporate responsibility, and it is our founding focus. It's imperative that beauty brands offer sustainable packaging for the modern, mindful consumer," said Fraillon.
"We understand quality packaging and timing is key to successful product launches," said Valle. "We work with our brand partners to expedite the development process however we can."
Sommer noted, "There is so much opportunity for brands to innovate in sustainable ways that are cost-efficient and better for the end consumer."
Fraillon and Sommer took some time to share their insights into the new company with Global Cosmetic Industry.
How is the company finding ways to bring more affordable solutions to sustainable packaging?
Sommer & Fraillon: Alder looks at a product's environmental impact from a big picture perspective which makes it easier to identify the fastest, most cost-effective ways brands can make positive changes. Alder has refillable systems, recycled materials, mono-material packaging, plastic-free solutions, etc., for any beauty product format.
Adapting these solutions does not automatically mean drastically altering the manufacturing process of the packaging itself–which is where things can get costly. Sometimes sustainability can be as simple as adding recycled content to a plastic part or using a portion of packaging through more than one product lifecycle.
We partner with a variety of factories that prioritize sustainable innovation. By bringing these innovations directly to brands we are making sustainable beauty packaging the rule rather than the exception. Our goal is to make sustainability accessible to brands of all sizes and in order to do so, we have to keep our customer's budget a primary focus.
How is the company able to assist brands of various scales?
Sommer & Fraillon: Alder has built its team of experts to anticipate the needs of customers of every size. For beauty brands with leaner teams, we make sure all cross-functional partners on the brand side are aware of crucial timelines and deliverables by building close relationships.
Most indie brands do not have designated packaging teams, so we leverage our expertise to ensure successful launches from the technical side. Partnering to review technical drawings, order testing samples on time, and track timelines helps higher quality products launch faster.
Key members of the Alder team have spent time working at Estee Lauder and L'Oreal, lending us a familiarity with the launch processes and requirements of larger customers. We work to comprehensively assess and mitigate the risks of each project launch to make sure all validation requirements are clear at the beginning.
What is the importance of being West Coast-based?
Sommer & Fraillon: Working on the West Coast breeds a very innovative and entrepreneurial mindset. The brands here are really focused on being first to market with more eco-conscious products which in turn pushes the entire beauty marketplace forward.
Alder was founded on the pillars of design, technical development and sustainability, which makes us a perfect fit for the west coast mindset. We are here to brainstorm new ideas, refine those ideas, and manufacture a quality finished product that looks beautiful on the shelf.