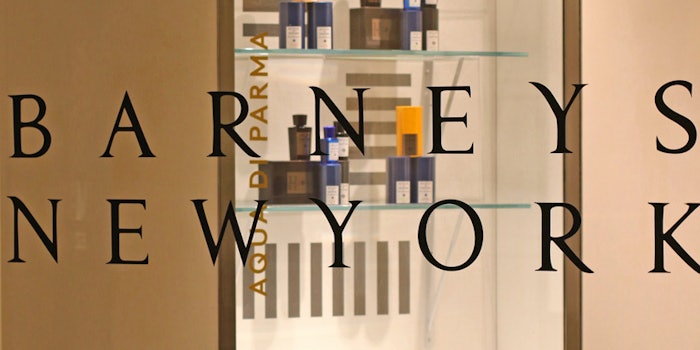 Barneys New York is filing for Chapter 11 bankruptcy protection. 
According to an article on www.usnews.com, the retailer plans to close stores in Chicago, Las Vegas and Seattle in addition to 12 concept and warehouse locations. 
The article stated the bankruptcy filing lists more than $100 million in debt and more than $100 million in assets. Barneys has reportedly "secured $75 million in financing to pay employees and vendors as it seeks a buyer."
The article cites online retail and soaring real estate costs as factors in the retailer's financial troubles. Barneys landlord in Manhattan reportedly hiked up the rent of its flagship store to $30 million in 2019. 
For the full article, please visit www.usnews.com.