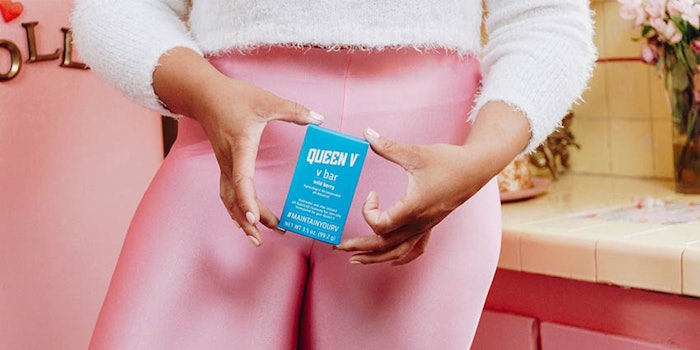 Queen V, a brand focused on affordable feminine care products, is now available at CVS.
The brand is available at 2,000 CVS locations. Products on CVS shelves include Swipe Right Wipes, The Spritzer, V Bar, Make It Reign, UTMI and Pop The Bubbly.
Lauren Steinberg, founder of Queen V, will be part of the "Let's Talk about Sex(ual Wellness) & Beauty," a panel coming to Luxe Pack/MakeUp in LA on February 12, 2020, at 11:30 am. The panel discussion will feature a new generation of brands and packaging/​design experts on the changing consumer attitudes and aesthetics of sexual wellness, shifting distribution and marketing models, the incorporation of emerging wellness trends such as CBD and "clean" products, cross-category strategies, the challenges of social media content restrictions, future growth opportunities and more.