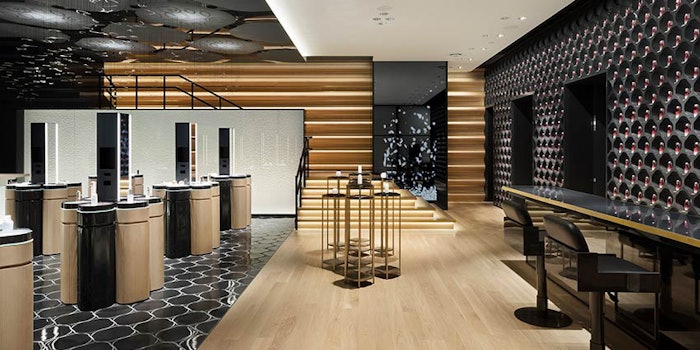 Shiseido the Ginza has been renamed Shiseido the Store in Ginza, Cho-ku, Tokyo. The four-floor store, offering a full range of products and services, is the brand's flagship.
Further reading: Tom Ford Beauty Opens First-ever Standalone Store
The first floor features cosmetic sales and consultations and a hair and makeup counter for quick services, as well as products and services from Shiseido brand Clé de Peau. The second floor offers custom skincare consultations and the Beauty Up cabin, a members-only salon.
On the third floor, guests can enjoy beauty boost bar and photo studio, with makeovers by professional artists and the chance to shoot with a professional photographer; the floor also includes a salon and consultation space featuring Clé de Peau.
The fourth floor is dedicated to personal beauty sessions and, beginning February 2018, will be home to the café Shiseido the Tables, which will offer beauty seminars, events and workshops along with food.