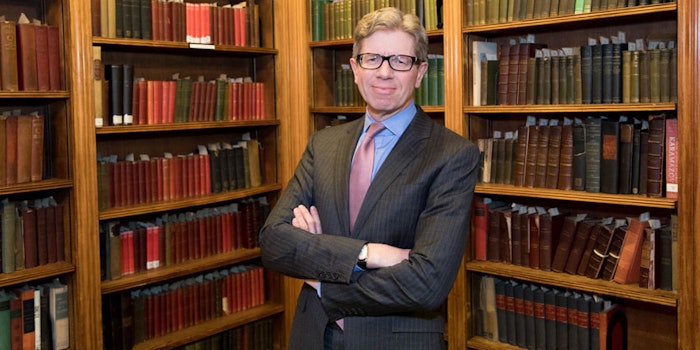 When Liberty Interactive renamed itself Qurate Retail Group in early March, the retail giant was removing the borders on what the company could be and reaching beyond existing mindsets for its platforms, which include the retail brands QVC, HSN, Zulily, Ballard Designs, Frontgate, Garnet Hill, Grandin Road and Improvements.
During a recent CEW event in New York, the group's new president and CEO, Mike George, noted that, with the new name, "Qurate can be anything."
The mission, however, is clear: to inspire, educate consumers and tell them a story.
Top Retail Player
Last year, Qurate's retail network generated more than $14 billion in sales across sectors such as apparel, electronics and, yes, beauty. In fact, beauty currently generates about $2 billion in sales annually across the company's platforms and represents an important source of new customers.
The global Qurate Retail Group serves 23 million customers worldwide and has 27,000 team members in the United States, the United Kingdom, Germany, Japan, Italy, France, Poland and China.
Powered by these figures, Qurate will soon be the top video commerce organization, reaching approximately 370 million homes worldwide via 16 television networks and several ecommerce sites, social pages, mobile apps, print catalogs and in-store destinations. It is also establishing itself as the third-largest e-commerce and mobile commerce group in North America.
Qurate's Beauty Strategy
Qurate's platforms freely mix brands like Nest, IT Cosmetics and Tatcha in reaching consumers of every age. However, the company is still figuring out the distinctions among its platforms. So, for now, it remains somewhat unclear what exactly makes a brand an HSN brand, versus a QVC brand.
George said that the organization is early in the process of figuring out how customers think of its brands differently. He added that HSN and QVC consumers are more similar than different, with a healthy mix of very young customers and older consumers. That said, Qurate generally seeks to keep brands on one platform or the other to keep distinctions clear. 
Experimenting with the Shopper Experience
The company is also identifying white spaces for future growth and fostering new brand partnerships. QVC's Beauty iQ digital shopping platform is the ideal setting for this experimentation, allowing the group to explore new ways of speaking to and educating consumers. George stressed that Qurate will consistently view everything "through the lens of what the consumer wants" and ensuring consumers can freely flow among platforms.
What Qurate Wants in a Brand
George said that Qurate chooses to work with brands that offer "great, differentiated products that fill the white space." These brands offer great value, have a story to tell and a clear message of how they can make a difference in the life of the consumer. He added that it is critical that the brand has a great storyteller who is passionate, authentic, knowledgeable and which has integrity.
Qurate also needs more exclusive products from brands, said George. Understanding that this can be a tough ask for brands in this omnichannel age, the executive acknowledged that alternative partnerships could include the debut of a product on one of Qurate's platforms or some other factor that can drive consumers to pay attention and spend time with its networks.
A Brand Builder
Qurate views itself as a brand builder, says George, and has a measurable boost for its partner brands in other channels. While most sales are generated from brands that have been with Qurate for a while, new brands are critical for the platform's future.
That said, it is difficult to succeed on QVC and HSN in particular. George explained that it takes a while to understand the company's selling model and to adapt product development to fit that model.
On any given day, most Qurate networks will feature about 130 products, including new brands. New brands bring new energy to the platforms and keep customers checking back in for the latest offerings.
Beauty iQ, as mentioned before, is an ideal springboard new brands. For one, financial requirements for every minute of TV screen time means it is far easier to test things online. Digital platforms can be the ideal tool for migrating brands to the networks once they're ready.
Beauty iQ also has more of a conversational YouTube-style attitude, said George. It features a different way of speaking to the customer and different graphics and demonstrations. Its content is simulcast on Facebook Live, as well as cable. This allows Qurate to reach people who don't have cable and presents an ongoing "learning lab."
Meanwhile, Qurate's app streams live shows and creates a contained world within its platform. In the last quarter, George said, QVC had one of the largest classes of new customers, with half making their first purchase on mobile. This mobile customer is younger than other groups, of course, but also makes purchases that skew higher in beauty compared to other cohorts.
How to Get a "Yes" from Qurate
Brands should be a student of the platforms, said George. Aspiring brand partners need to pay attention to what the platforms are featuring, what brands are successful, what they can do to complement the platform and not overlap. They also must have a story about why customers should try their product.
George noted that it is difficult for young brands to succeed on Qurate because the organization has notoriously strong QC controls and claims reviews. It is hard to relax those standards, he said, because consistent quality is critical for success.
A Netflix of e-Commerce?
Qurate's goal is to customize its platform so that it can one day offer one network for every viewer. This vision is a ways off, but already Qurate offers a Roku app that streams its channels as well as on-demand content. The company is learning about how to engage consumers to drive them across various experiences.
George half-joked that he wanted Qurate to be the Netflix of e-commerce. He noted, "the customer is voting on you every minute," which keeps the company on its toes and helps prevent the large organization from getting too trapped in its ways.
He said there are opportunities on the social front, particularly interactive commerce experiences. Beauty iQ has brought in some popular influencers and is in early innings of learning how to maximize those opportunities, George added. Brands can aid in helping the retailer to determine best practices in this area.